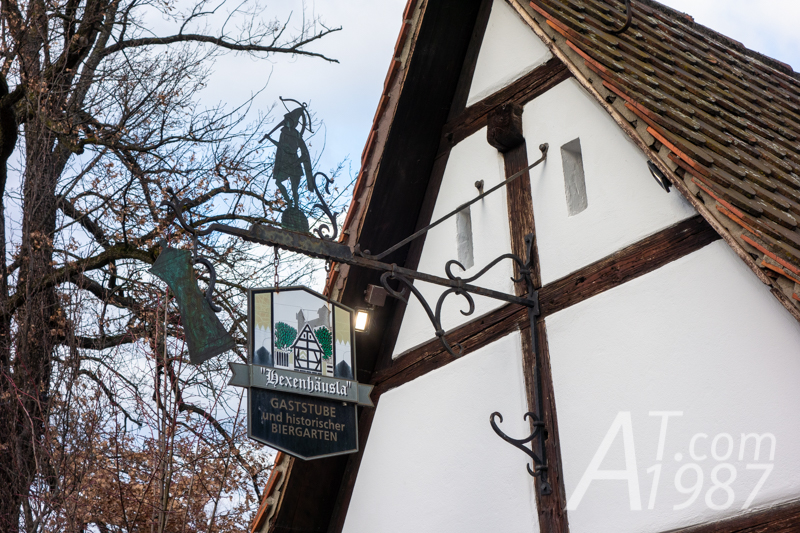 After a walk around Nuremberg old town and Nuremberg Castle, we stopped by Hexenhäusle for dinner before we returned to the hotel.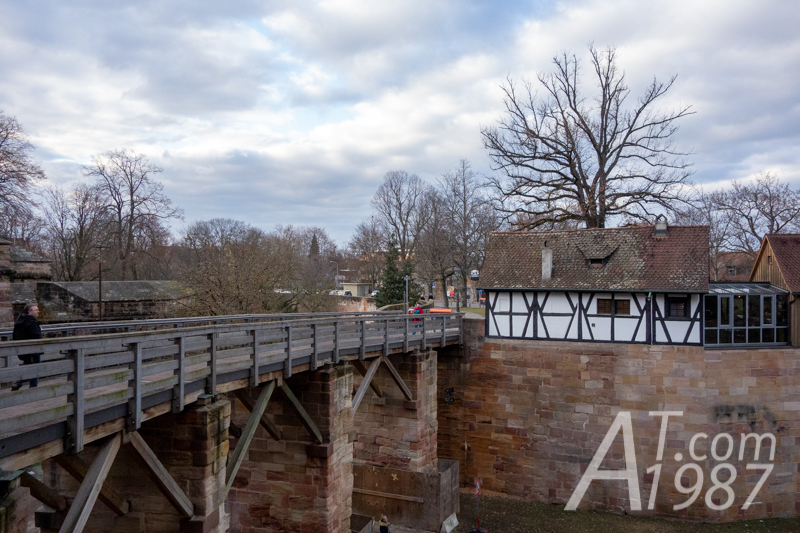 The restaurant is at the end of wood bridge at Vestnertor exit of Nuremberg Castle.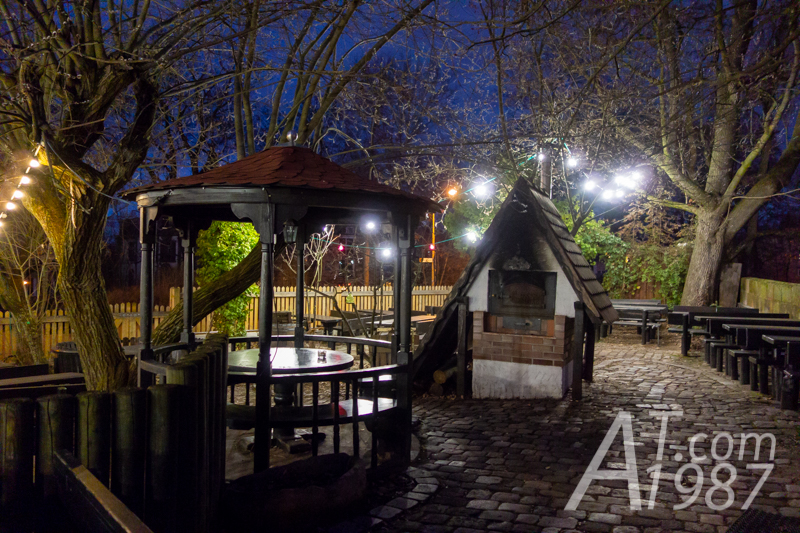 The restaurant has 2 seating areas: outdoor garden and indoor witch's room (Hexenstube).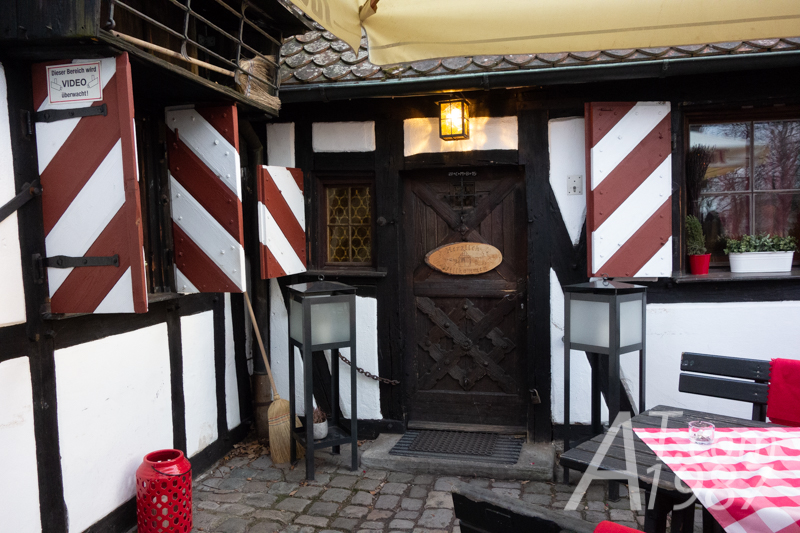 I learnt from the restaurant's german website (through Google Translate) that its building used to be castle gatekeeper's house. It was built in 16th – 17th century. In 1960s the children were mistaken the old lady living here as witch. So it's called the witch's room.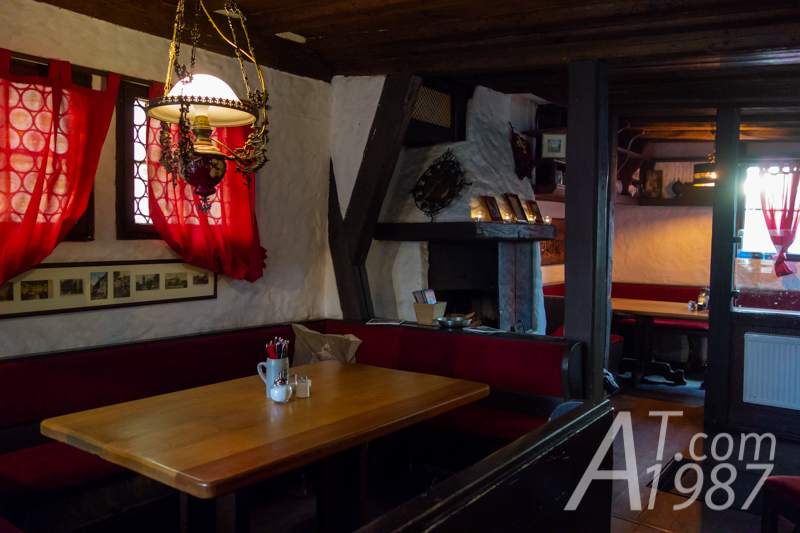 Inside witch's room is looked old and dark. Giving the genuine witch room vibe.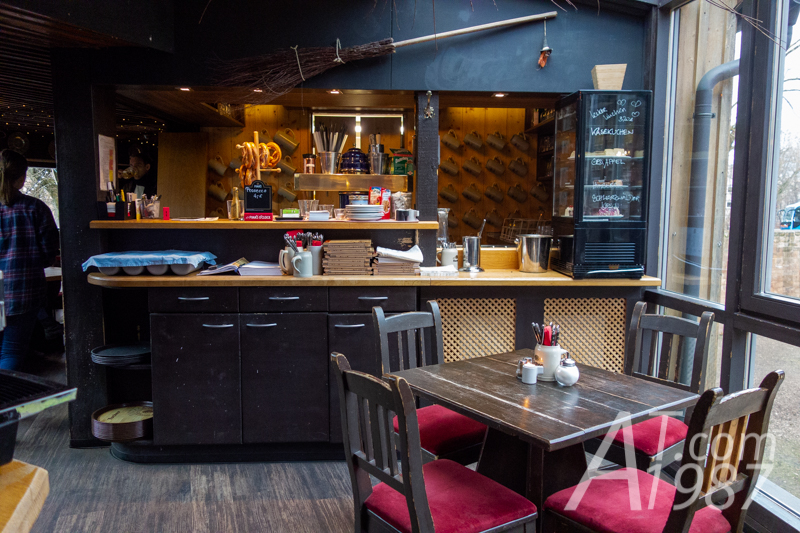 However there is the glass windows near counter where you can see the castle and its moat clearly.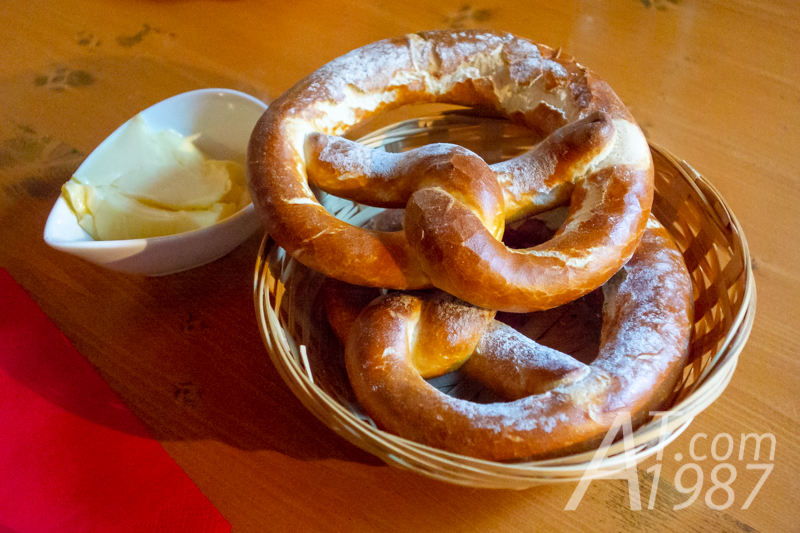 Our dinner started with brezel and butter. German brezel is soft with crisp surface which is different from pretzel chain I know. However I think it's quite hard to chew.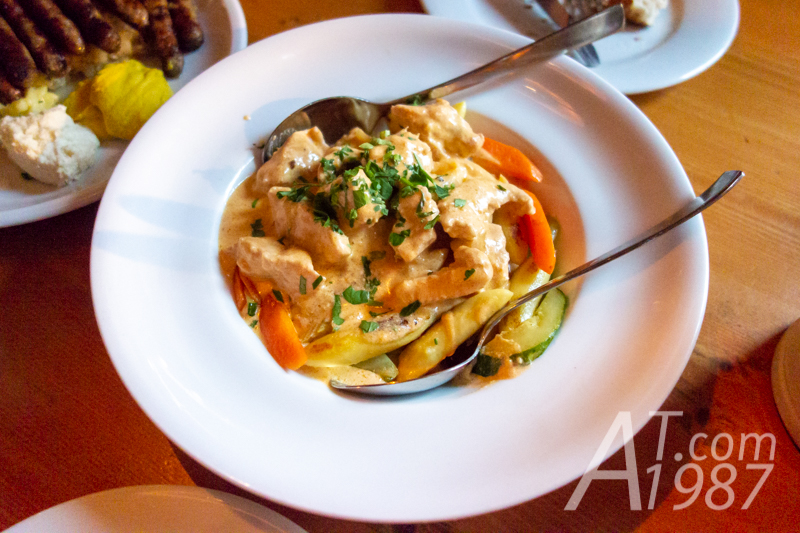 Main dishes began with a turkey and vegetable spaetzle. It is the pasta made from floor and egg. The taste wasn't that exciting but it wasn't salty like German dishes I had before.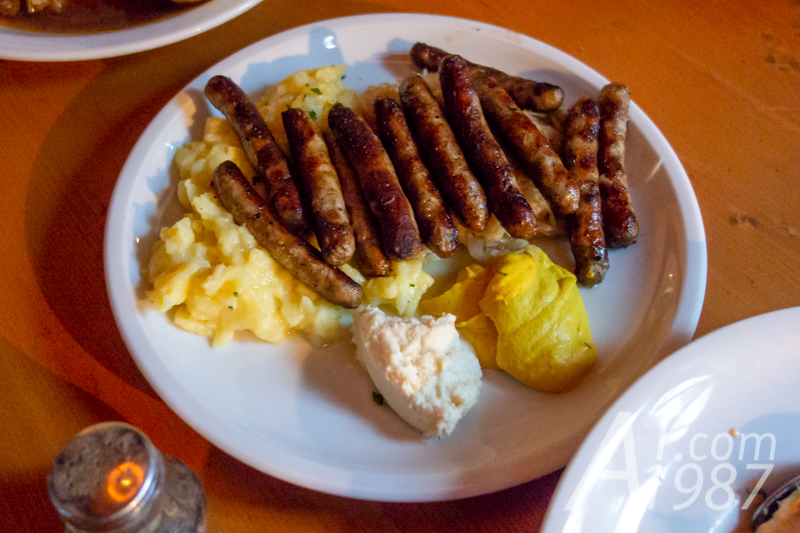 Nurnberger served with mashed potatoes, horse radish and mustard. The sausages're very delicous. Eat it with horse radish for more spicy taste.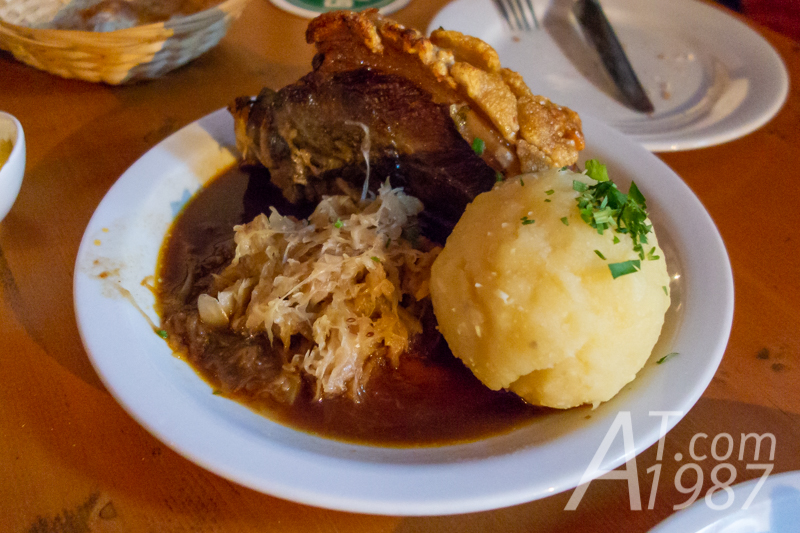 Thai people usually think about pork hock when talking about German food. However in the southern Germany, they have Schäuferle or pork shoulder instead of pork hock. Schäuferle here served with black beer sauce, sauerkraut and mashed potatoes.
I wasn't good with this dish but the mashed potatoes and black beer are delicous.
I think Hexenhäusle has a delicous food which go well with the beverage. Their prices are reasonable (around 10 Euro). But what I like to most is the restaurant vibe and castle view. If you visit Nuremberg Castle, don't forget to have some food here.
Next time I will write about walking around old town area in Munich. Please look forward to it.