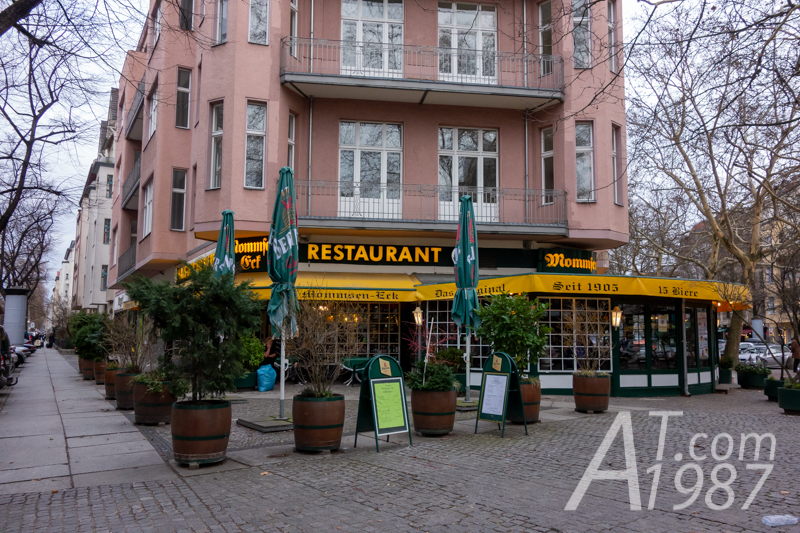 After we arrived to Berlin. We went to Mommsen-Eck for lunch and dinner on the first day of the trip.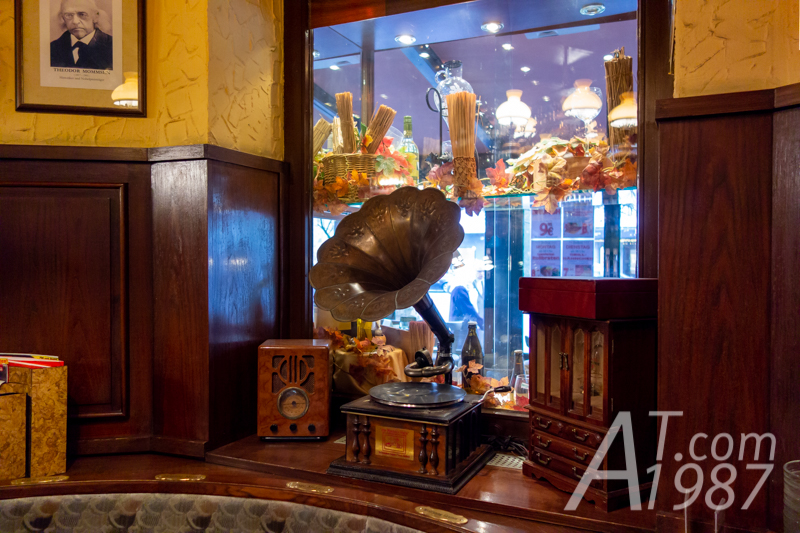 Mommsen-Eck is in Charlottenburg where you can walk from Charlottenburg S-Bahn Station for less than 10 minutes. The interior is an old style as expected from western bar.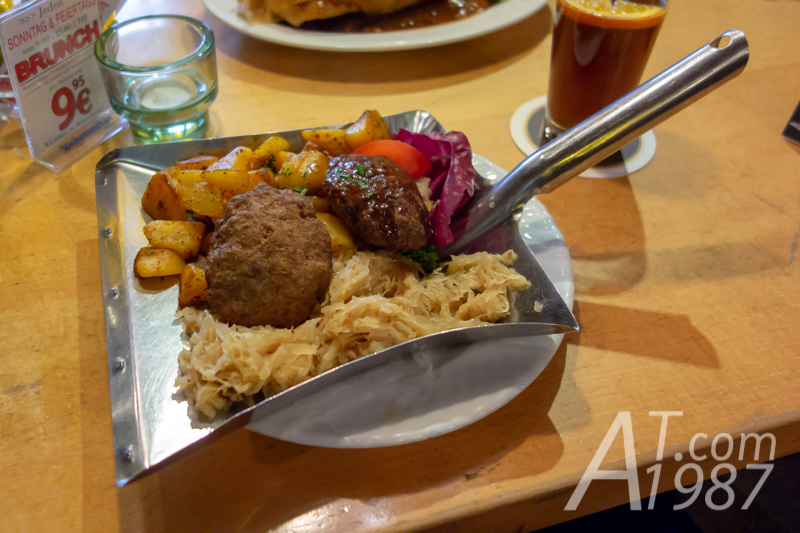 I had Pferdeäppel auf Heu (Road Apple on Hay) which is Berliner meatballs served with boiled potatoes and Sauerkraut. You may think the meatballs are small when see them in the above photo. In fact they are quite large.
About the taste. Meatballs outside were crisp. You can feel the beef taste when eating but they're salty. Potatoes were good. It seemed that they are also fried after boiled. Sauerkraut was sour and salty as expected but there were small pieces of bacon in it. I think if they were 75% less salty. They will be more tasty.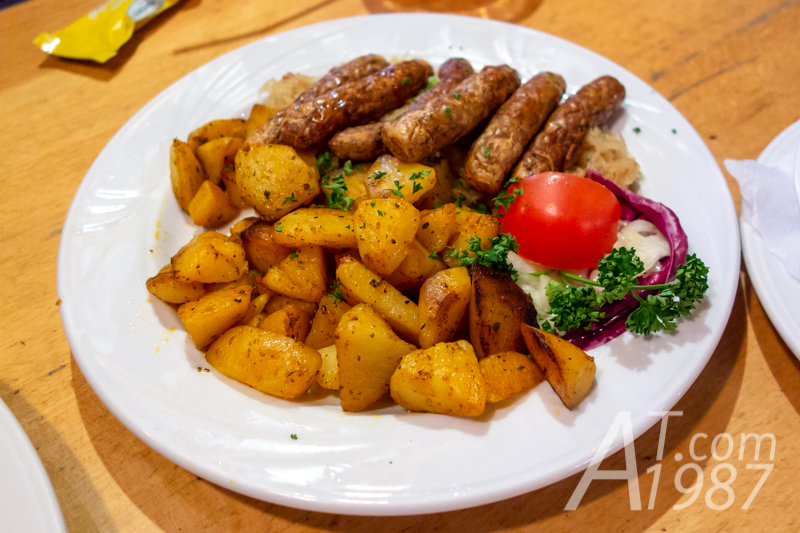 We ordered Nürnberger or finger sausages for eating together. They're also served with boiled potatoes and Sauerkraut. The sausages were great as I expected from country which is famous for sausages.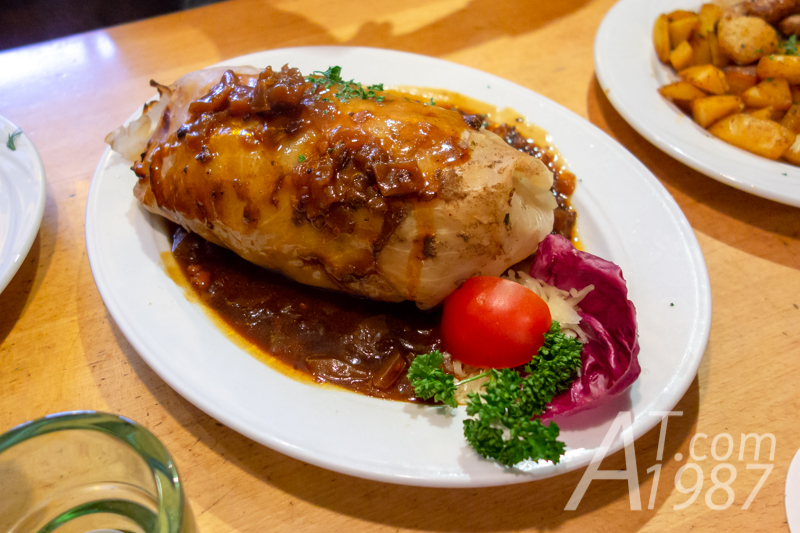 Another dish we ordered but I didn't have it is Berliner Kohlroulade mit Specksoße which a cabbage stuff with meat. And yes, its size is very large.
I think Mommsen-Eck is the good place for people who want to have some drink with Berliner food and snack. Each menus cost about 10 Euro. If you had a chance to visit Berlin, it's a good place to try out.
After the meal, we went to Berlin Wall Memorial where is near Nordbahnhof S-Bahn Station. Then we returned to the hotel. That's all of the first day.
Next time I will write about my visit at Sanssouci Palace in Potsdam. Please look forward to it.