It's almost the lunch time after we visited Sanssouci. So we went for lunch at Mövenpick Restaurant where is near the palace.
You may already known Mövenpick as the brand of icecream or hotel chain. Their origins are from Mövenpick Restaurant which first opened in Switzerland. Although the hotel chain is now under AccorHotels and the icecream is licensed to Nestlé now. Restaurants, wine and fine food business are still under the original Mövenpick Group.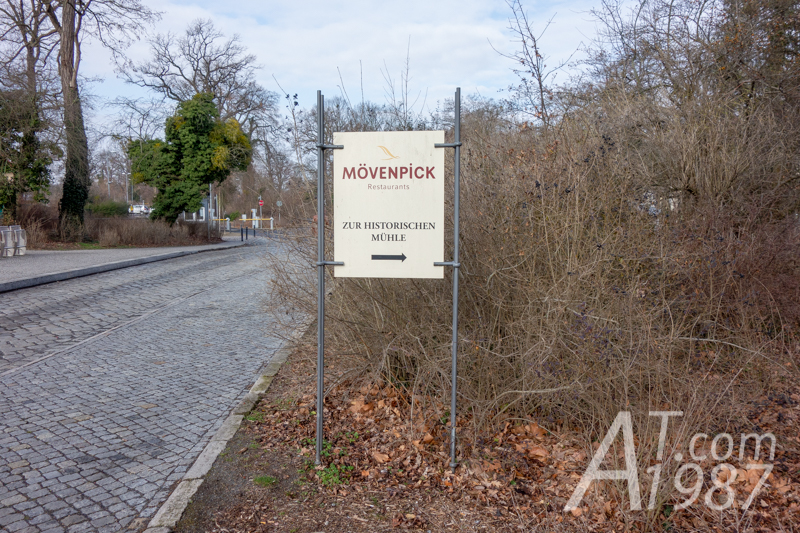 The restaurant is near the visitor center and Historic Mill of Sanssouci. It takes about 5 minutes on foot from the palace.
The staff brought us to the well decorated palmenhaus. You may not see any people in the picture. However the restaurant was full of them later.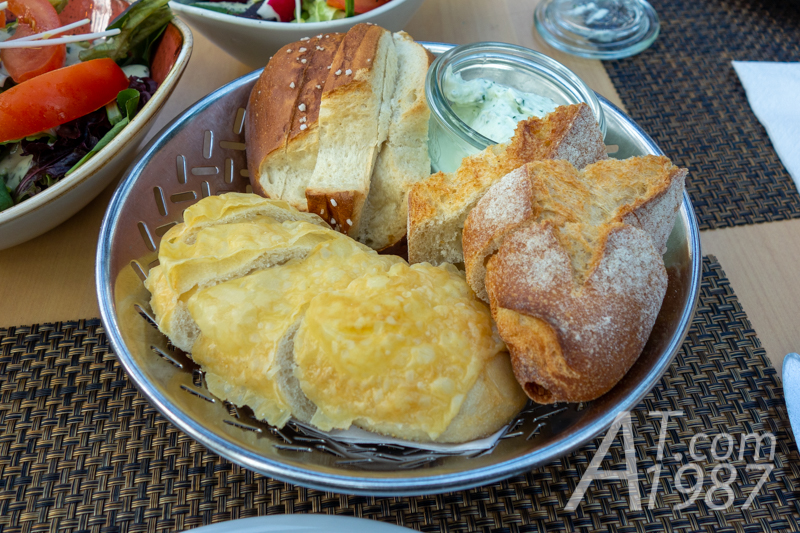 After made an order, the waiter served us a set of bread. I like the yellow bread and the herb butter served with it.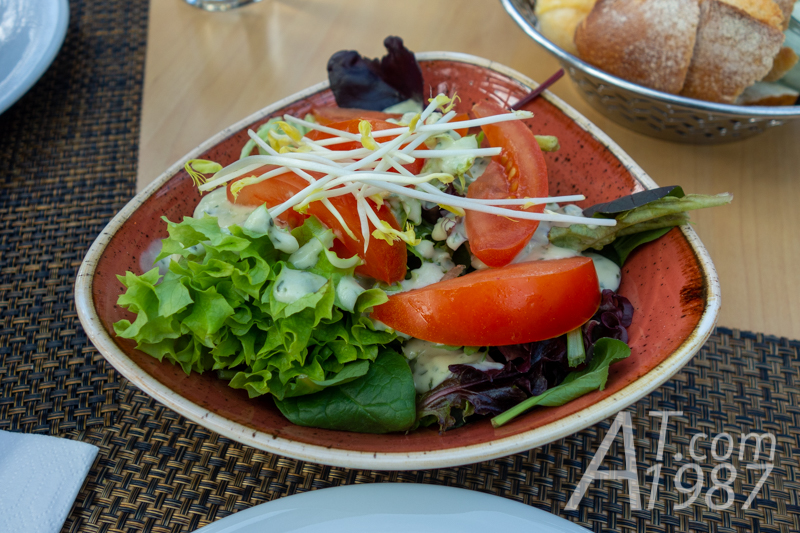 Bowls of leaf salad were also served to the ones who order them. The vegetable is very good quality.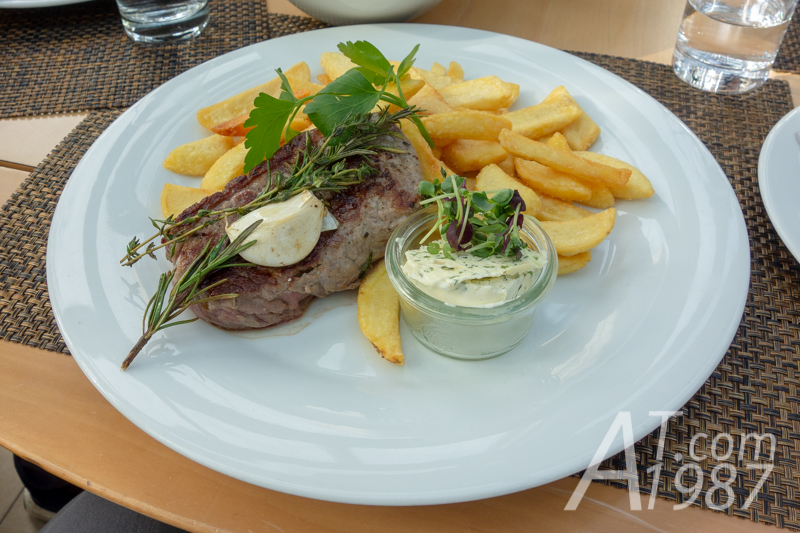 Then the main dishes were served. I ordered a 200 g black angus roast beef. It was served with French fries and herb butter.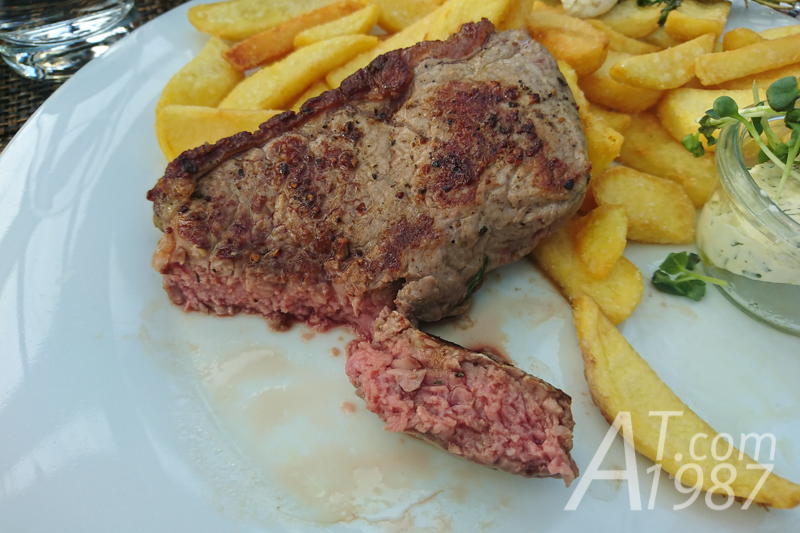 The beef was roasted well. It was tender and juicy. The taste is good. But they gave too many French fries so I had to give up on them.
The dish which looks interesting is a roast duck breast with pepper cherries and bread dumpling. I like its cherry sauce.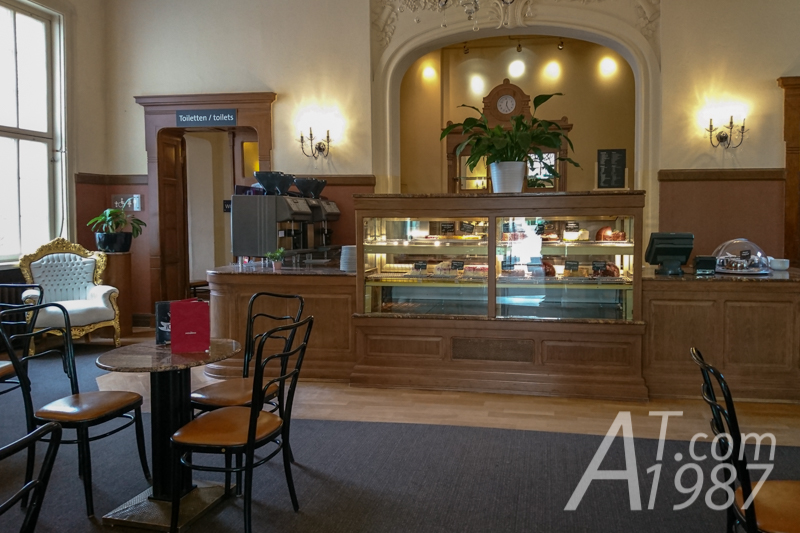 The restaurant also has the cafe area where you can have tea or coffee with cakes or their famous ice cream.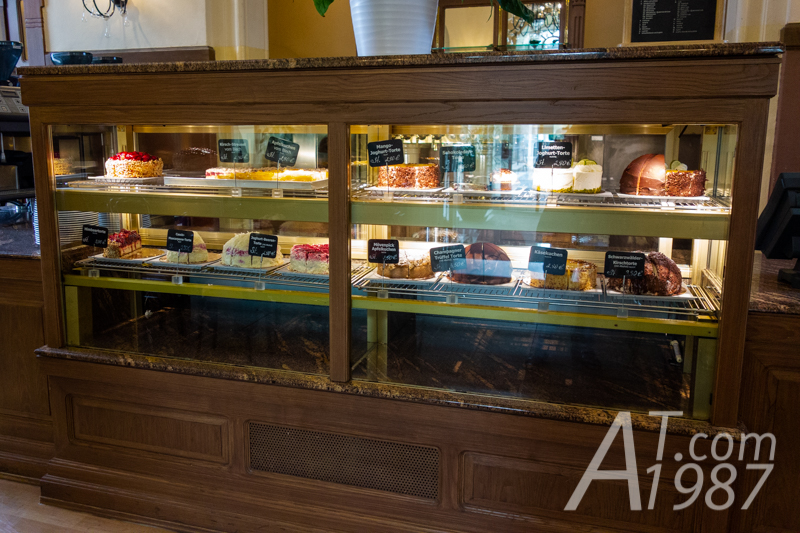 The cakes look delicious. Too bad I didn't have enough time to enjoy them and ice cream.
I think the food at Mövenpick Restaurant is tasty and not too salty like the earlier restaurant. Although the price is quite expensive. (About 20 Euro per dish) It is very convenient for Sanssouci visitors who happen to be hungry while visiting the palace.
Next time I will write about the italian restaurant which I found while I worked in Erlangen. Please look forward to it.