On the forth trip of my Europe trip, I went to Munich where is the capitol city of Bavaria in the south of Germany. Since I had no work schedule, I looked around its old town area.
Munich old town area is large and consists of several squares. I think it's easier to write the detail in each squares I visited. First I begin with Marienplatz, the center square of the old town.
Marienplatz (Mary's Square in English) is the square in the center of old town area and Munich. We can conviniently go there by taking S-Bahn or U-Bahn train and getting off at Mareinplatz station.
There are 2 attactions in Marienplatz. Mariensäule is the statue of city's guardian Virgin Mary on the column and Neue Rathaus (New Town Hall) where the Munich Glockenspiel is on. There are the show at 11:00, noon and 17:00. (There are no 17:00 show from November to February)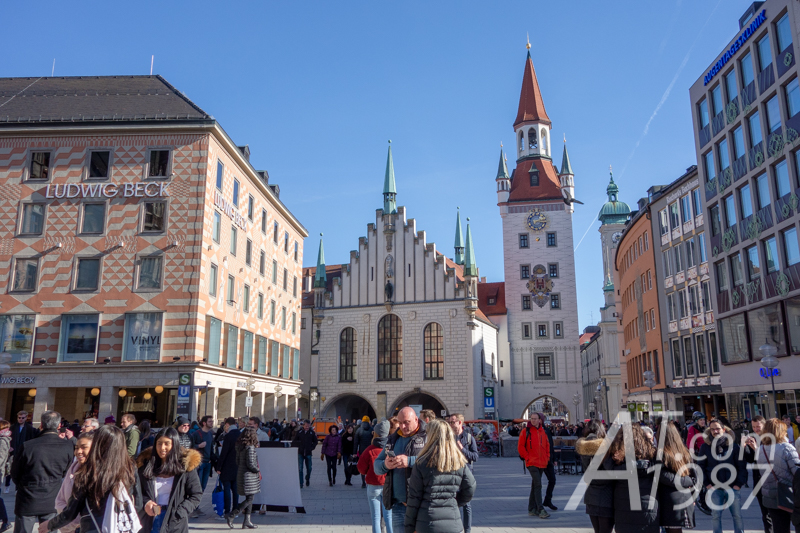 The old town hall (Altes Rathaus) is on the east of the new one.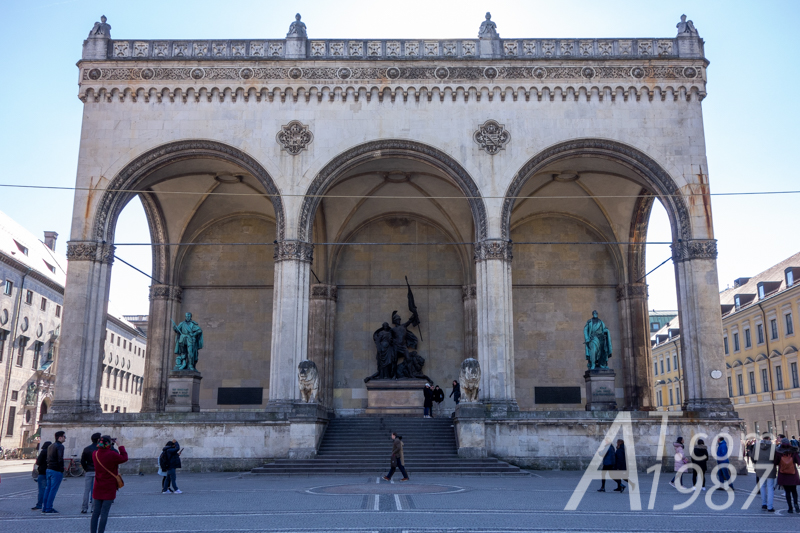 Odeonsplatz is the squre on the north of the area. The important attractions here are Feldherrnhalle (Field Marshals' Hall) that is the Bavaria army monument.
Another place is the italian- baroque style church Theatinerkirche (Theatine Church). Its Mediterranean yellow appearance makes it to be the city symbol.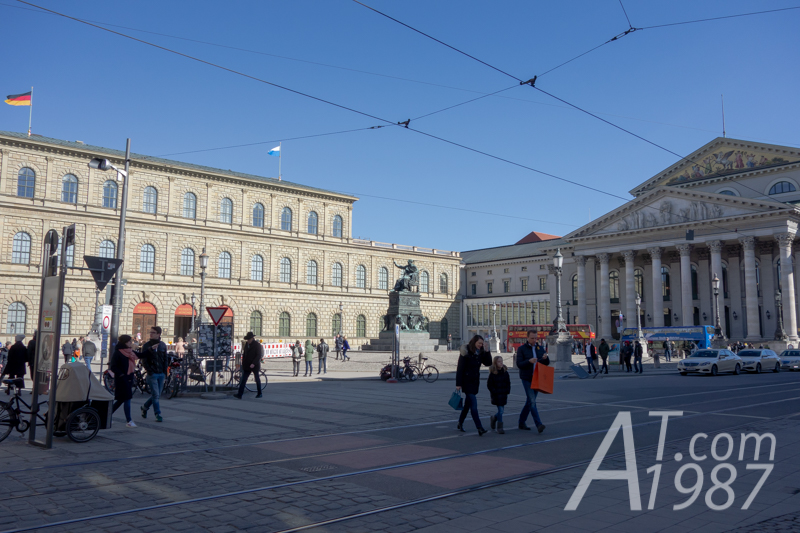 From Odeonsplatz, we can walk to Max-Joseph-Platz where Max-Joseph Denkmal or King Maximilian Joseph monument is on. This square is next to the important places such as National Theatre Munich and the entrace to Munich Residence.
Karlsplatz (locally known as Stachus) is square on the east of the area. The name of the square is from its attraction Karlstor which is used to be the part of city gate. This square is the starting point of pedestrain street Neuhauser Straße where many shops and restaurants are beside it.
Fans of FC BAYERN shouldn't miss shopping at its official store on this street.
Sendlinger-Tor-Platz is the squre in the most south of the area. The square name is also from the old city south gate Sendlinger Tor similar to Karlsplatz.
Other than churches and tourist attractions, many department stores, shops, restaurants and cafes are also in the old town area. They should satisfy the needs of shoppers and eaters easily.
However most department stores and shops here are closed on Sunday. You should plan your schedule carefully if you want to visit them.
For the shoppers who want to do VAT refund. You can do it at the service center in GALERIA Marienplatz branch. I didn't use the service here since VAT refund has to do at the last country befrore leaving Europe. But I got LAMY noto pen which is not available in my country now instead.
Nextime I will write about my BMW Museum visit. Please look forward to it.