After visiting Nymphenburg Palace in the morning, we went to Munich Old Town to visit another palace, Munich Reresidence.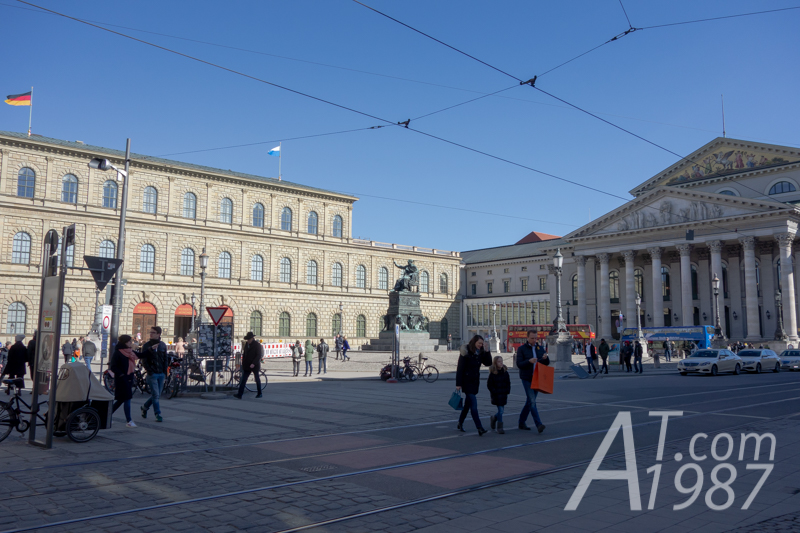 We got on the train to Marienplatz from Munich Hauptbahnhof after having lunch there. Then we entered the palace from Max-Joseph-Platz side.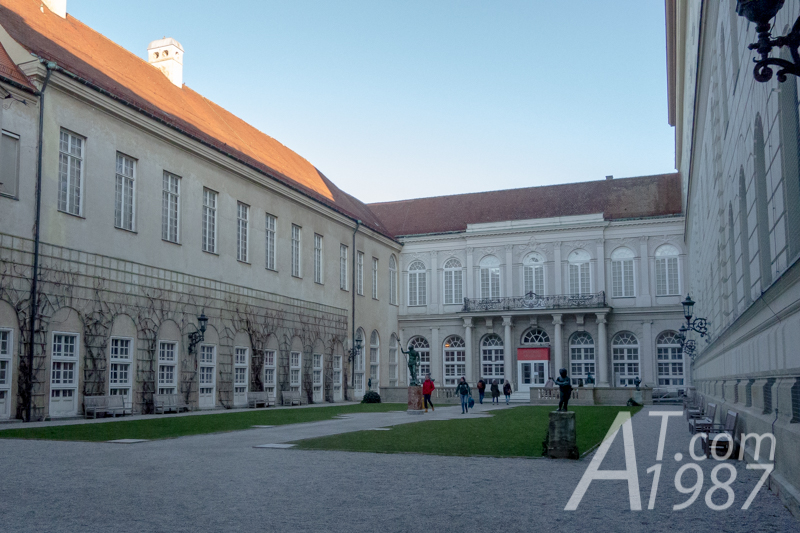 The gate leaded us to Royal Palace Courtyard where the gate to Residence Museum is on.
The tickets are sold in the souvenir shop. At the time of my visit, their price was 7 Euro. They could be buy with Treasury ticket at 11 Euro. (3 Euro discounted)
Now the tickets for museum or Treasury prices are 9 Euro. Unlucky, the combined tickets aren't available.
Munich Residence is large and very complex. The palace we see nowadays was extended and renovated many times by several Bavaria rulers from Neuveste castle which was built in 1385.
The palace was changed to the museum in 1920 after the end of monarchy. Then some parts of it were damaged during World War 2 which needed to be repaired. It takes until 2003 for museum to completely repair the damages and reopen the museum.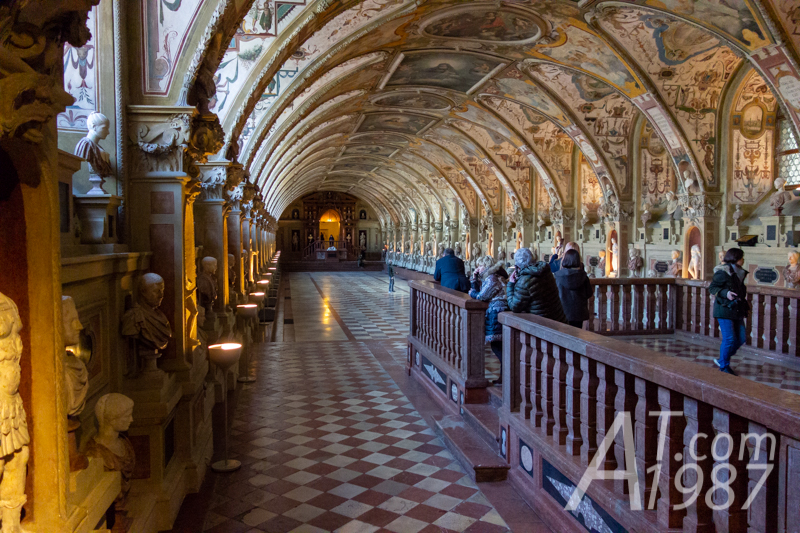 After we deposited our bags, we saw Antiquarium which is the first highlight of palace. It is 66 meters long hall where is used to keep the ancient sculptures before turned into a banquet hall later.
Then we walked around the second floor of Fountain Courtyard. One of the highlight is Canaletto which is the painting by Italian painter Bernardo Bellotto. It is in the Electoral Rooms.
There was an exhibition of archaeology on Rose Island in Starnberg Lake.
After finished walking around Fountain Courtyard, we could choose the route to explore the museum between the long route that took a longer time and the short route that took a shorter time but we would miss many interesting rooms.
Let's find out which ways we chose.