On the second day of the trip, we had a work in Potsdam where is next to Berlin. Since we had the time before the work. We spent ours at Sanssouci Palace which is in the World Heritage Site Sanssouci Park.
We took the S-Bahn train from Berlin to Potsdam Hauptbahnhof then took a taxi to the palace directly. The car stopped at the Visitor Center where the tickets for palace and other places in the area are sold.
At the time I visited, the ticket for watching inside Sanssouci was 12 Euro and photo permit for those who want to take photos inside for personal use was 3 Euro. The ticket also indicated the visiting time. Please be on time.
We walked past Historic Mill of Sanssouci on the way to the palace.
The entrance is on palace's north facade.
You will see the palace's Cour d'honneur in the north. It's formed by two segments of colonnades.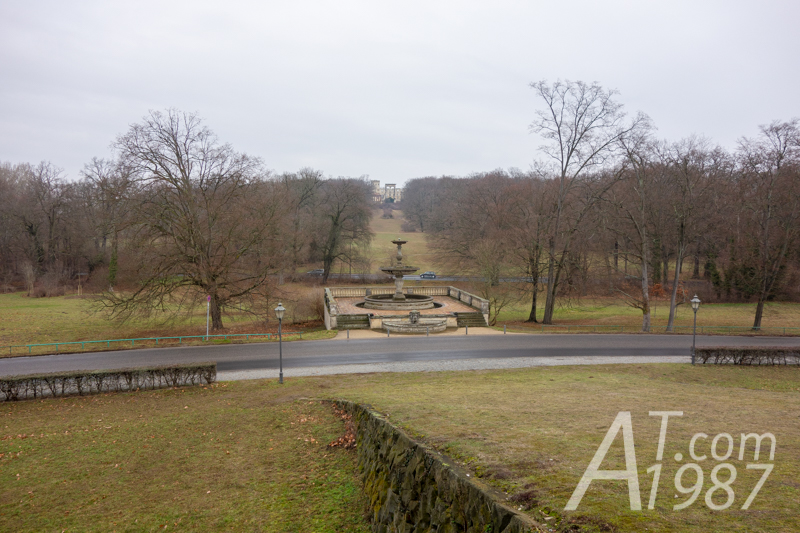 From Cour d'honneur, you can see Roßbrunnen (the fountain) and faraway Ruinenberg.
Sanssouci was the summer palace of Friedrich II who is known as Frederick the Great. Inside you will see furniture, paintings, sculptures and items from that era.
When you went inside the palace. The staffs will guide you through each rooms. You can hear their descriptions from the audio guide which is given to you at the entrance.
After finished the tour inside, we walked to the south facade of palace.
From the south facade, you can see the panoramic view of Sanssouci Park. We didn't have a chance to look around the park and other places in the area since we had a work to do next.
Luckily we saw New Palace (Neues Palais) which was another palace of Friedrich II on the way back from work.
The palace is in University of Potsdam area. One of palace features is its theatre inside.
At the edge of Cour d'honneur on palace opposite side has the building called Communs. It was used to be the place of the palace staffs. Now it is used by the university.
Next time I will write about having lunch at Mövenpick Restaurant Potsdam Zur Historischen Mühle. Please look forward to it.