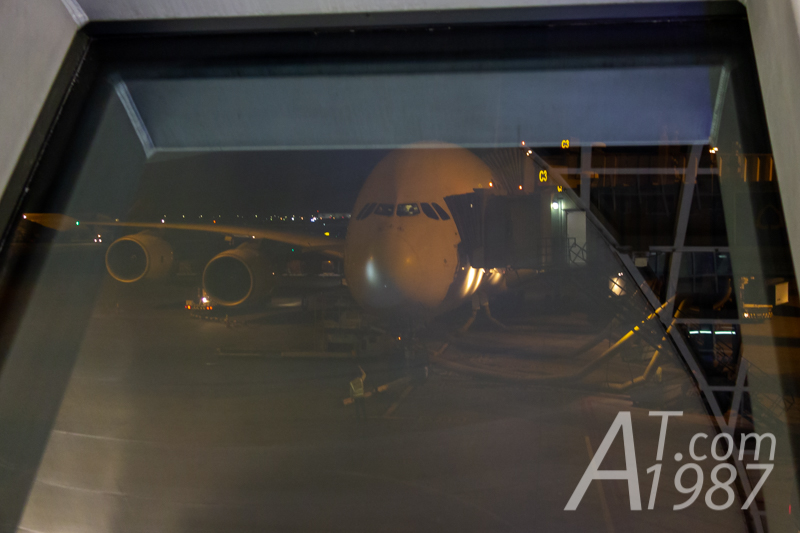 As I wrote in the post on April last year, I had a chance to do the business in Germany and Austria. Since I finished writing about my Taiwan trip. I think it's a time to write about this trip finally.
This trip I had an opportunity to traveled with Thai Airways Airbus A380. Let' see how it's looked.
Seats on Thai Airways Airbus A380 are looked similar to other Thai Airways plane I got on before. The layout is 3 – 4 – 3 which I got a window seat. So it wasn't convenient when I went to the toilet.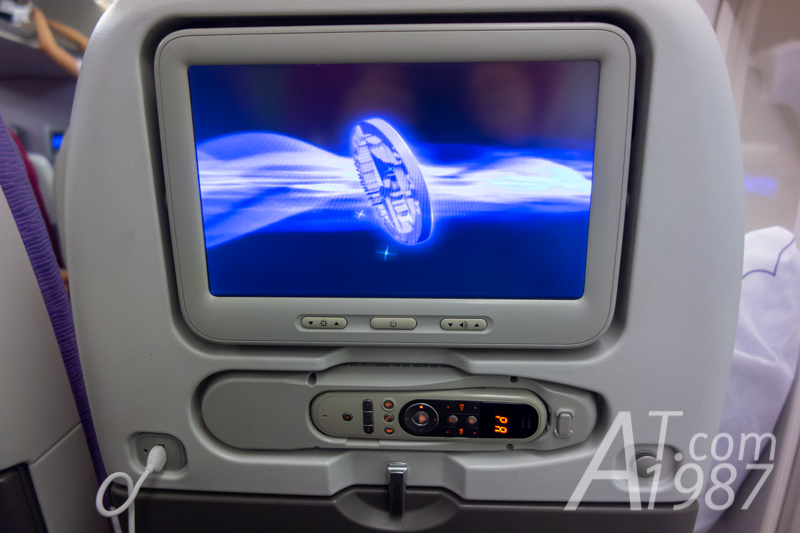 The infotainment system was older than the one I found in Thai Airways Boeing 787. But it wasn't too old to have a USB charger is under the screen.
However I was excited by the A380 gimmick which is an external camera where you can see the plane takes off and lands.
The flight duration was about 12 hours to Frankfurt Airport without stopping. This is my first time to take a long flight.
About an hour after took off, crew served the first meal which can be chosen between Thai food or western food. I chose a western food which is a beef stew. It was served with some kind of meat salad, bread and cake.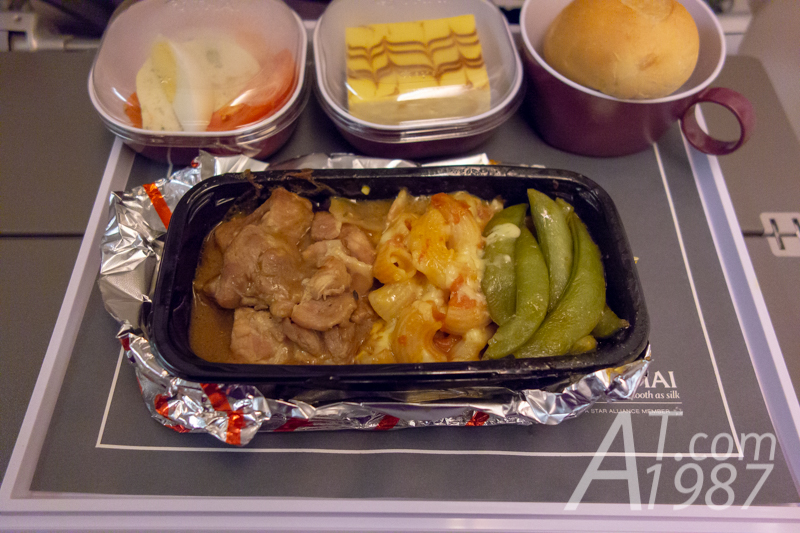 Beef stew's looked delicious. The beef went well with cheese macaroni. I believed its taste is really good since the time I ate it is my bedtime.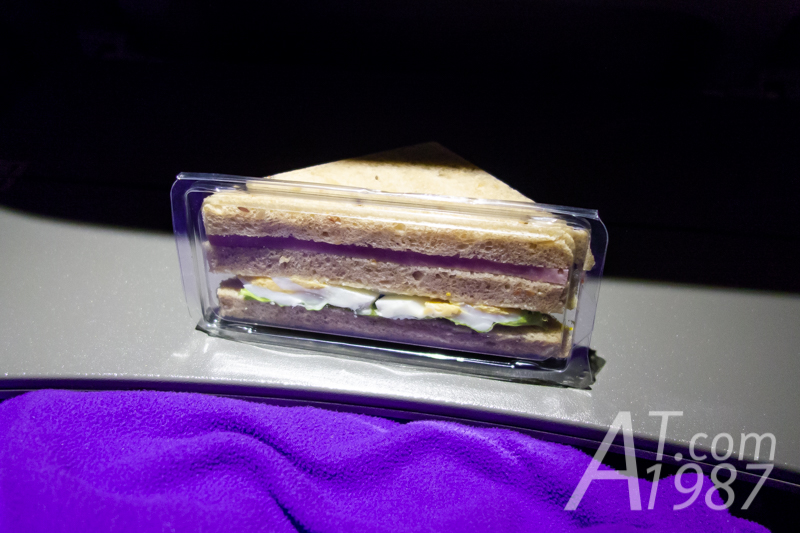 The lights in cabin were offed after the first meal. So passengers could rest. People from my group brought me a sandwich which I saw at the galley. The staffs also had cups of drinking water. You can try them out if you are hungry at the midnight.
Staffs began serving an omelette as breakfast x hours before landing. The taste was up to Thai Airways standard.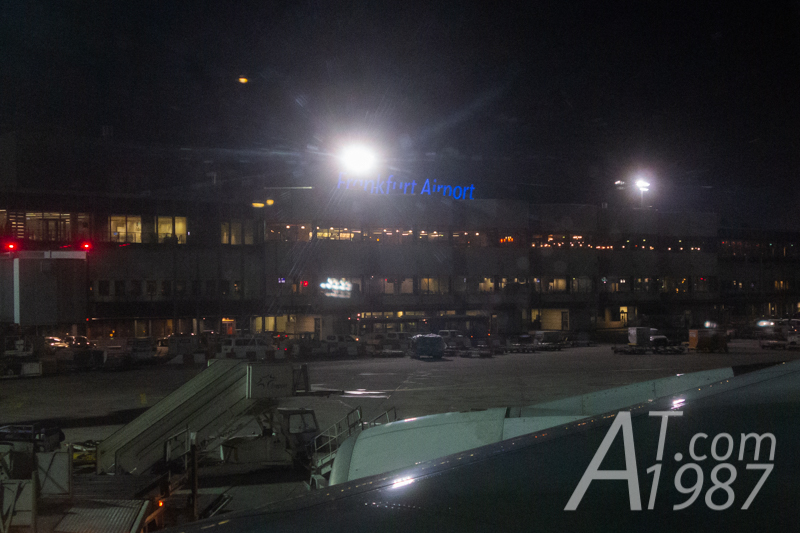 The plane landed at Frankfurt Airport at dawn. It wasn't busy at that time.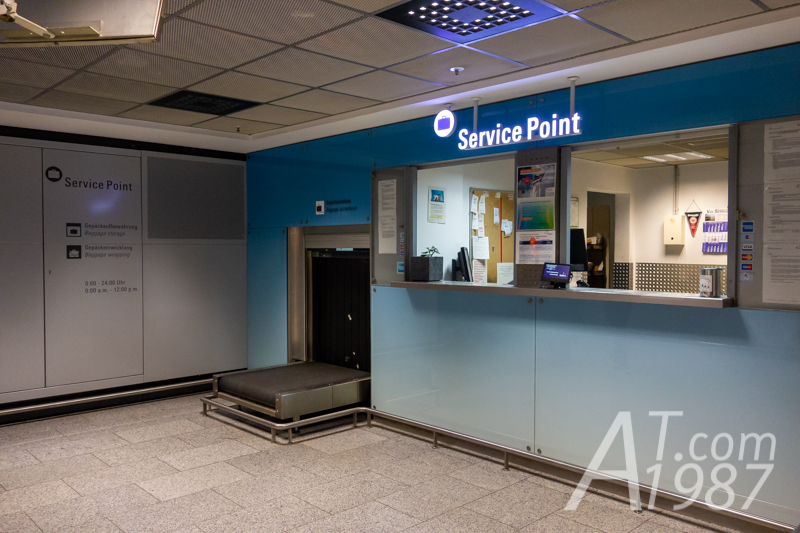 After passing immigrant and took luggage. My group still had some time left before Berlin connecting flight check in. So we deposited our luggage at Airport's Service Point then went to look around in the city.
Next time I will write about my short walk in Frankfurt. Please look forward to it.