We are still on the forth day of my Europe trip. This time I write about the lunch I had at Zum Franziskaner where is famous for Bavarian style food.
The restaurant is in Munich old town where you can walk from Marienplatz station. At first I found the restaurant was very crowded on the day I visited. But it had more tables available than I thought and we got a table for having our lunch.
Like other German restaurants we had earlier, we were served hot baked pretzels after ordering the food. Although I like their crispy and salty, they were a little hard to chew for me.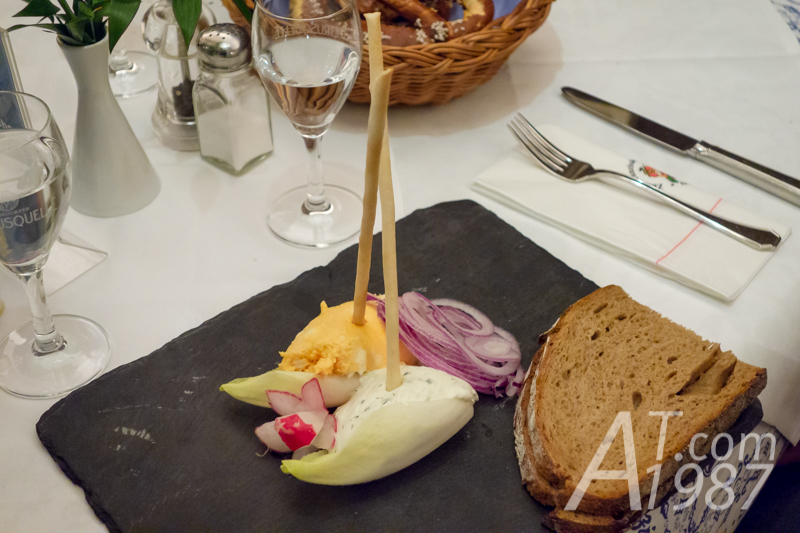 At almost the same time as pretzels, White Beer Obatzda which is Bavarian style beer seasoned cheese paste and restaurant recommended dish was served. I didn't tried it since it was ordered by the others.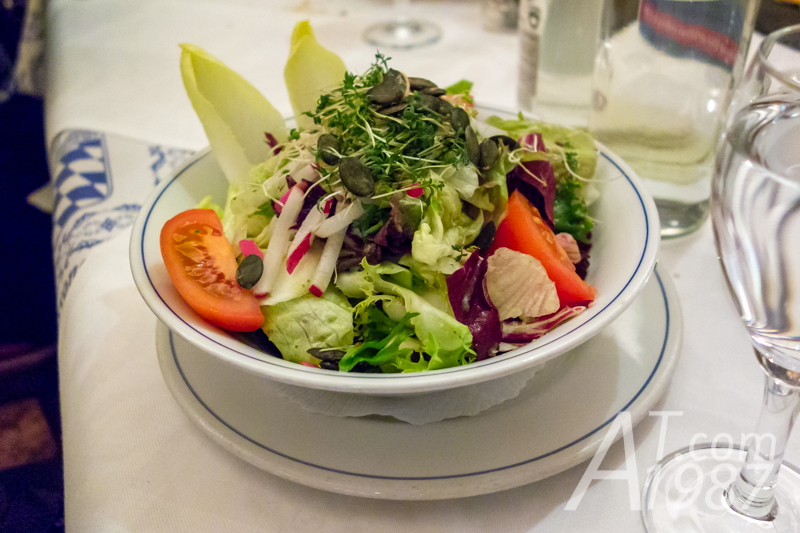 Garden sedalad's fresh and delicous.
The dish I ordered is a Boiled Bavarian Beef which is Bavarian style boiled beef with horseradish slices on top. I thought it is tough and its taste is come from the beef itself. I also thought the water used to boil the meat is tasteless and it isn't for eating like a soup.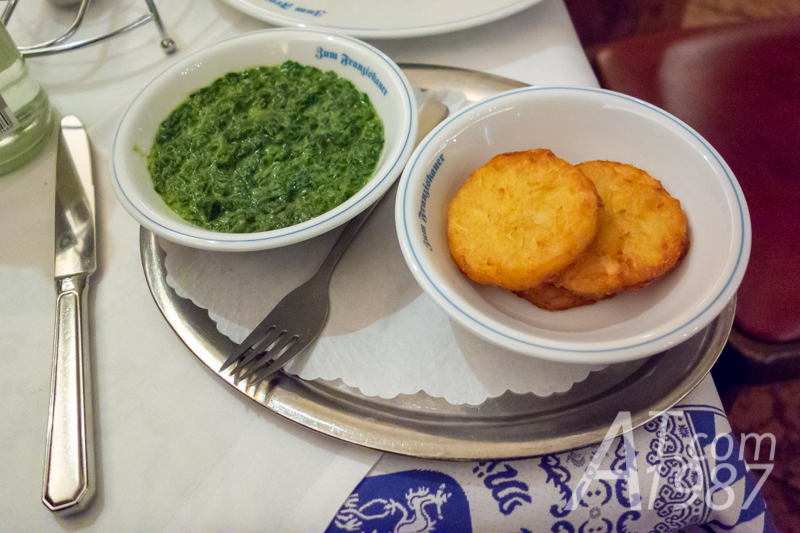 This dish also served with cream Spinach and crispy Potato which I thought they were delicous than I expected.
It would be a shame if we didn't order Schweinshaxe at German restaurant. Here served it with mashed potato. I didn't have any comment since I didn't eat it.
In my opinion, Zum Franziskaner is a good place to have food and beverage. I think their food is good but the dish I ordered isn't the one they recommended. So I don't feel any special with their food. I only hope I will have a chance to try their food again in the future.
Next time I will write about my Nymphenburg Palace visit. Please look forward to it.