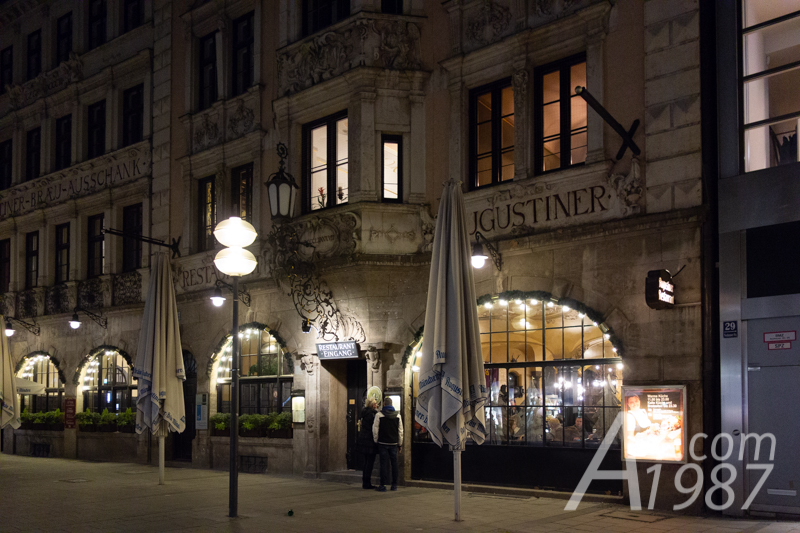 After our Munich Residence and Theatine Church visits, it was the dinner time. So we looked for the place to eat and found Augustiner Stammhaus.
Augustiner Stammhaus is on Neuhauser Street. It leads to Karlsplatz where I wrote in the earlier post.
We didn't order much food since we're tried from walking all day. Our shared dish was weiner sausages with potato salad. The sausages were good.
My main dish was a pea stew which was a restaurant's weekly special dish. It served with mini meatballs, cheese dumpling, sausage and bacon.
I think I made a right choice for this dish. I really liked it although it wasn't exciting dish.
Another interesting dish which made me asking the owner to take its photos was venison roast. It's also a weekly special menu and served with creamed mushrooms, pretzels dumpling and cranberries.
I'm not a venison eater but I tried tasting the berries. I think it was similar to lingonberries which we eat with Ikea's meatballs. It's very sweet and went well with the meat.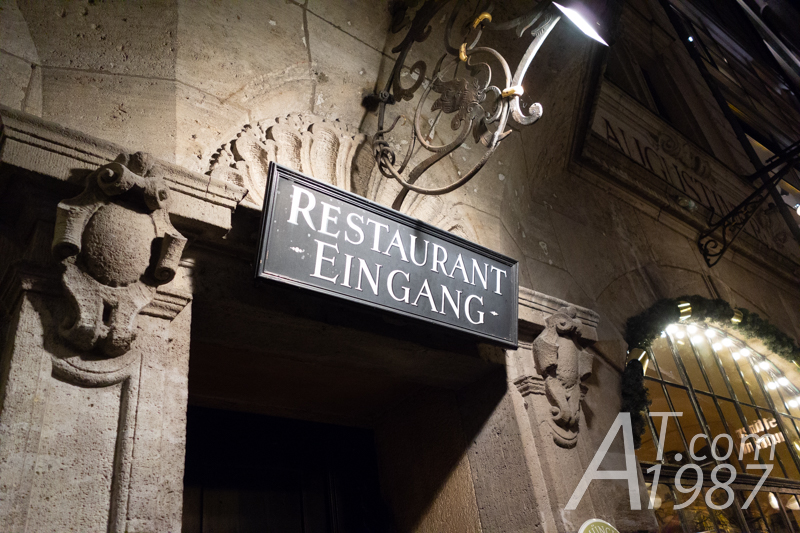 I don't know if my tiredness and hungry made the food there more delicious. But I think Augustiner Stammhaus is the most delicious German restaurant in this trip. Maybe I should visit it and try out its food again in the future.
Next time I will write about my visit to Graz, Austria. Please look forward to it.