After finished my lunch at Taipei Fish Market, I left my colleagues and went to Mitsui Outlet Park Linkou for shopping.
Nowadays you can go to the outlet by taking Taoyuan Airport MRT and getting off at Linkou Station. However the MRT hadn't finished yet in the year I went. So the outlet provided shuttle buses instead.
In my case I got on the train from Zhongshan Junior High School Station to Songshan Airport Station and waited for shuttle bus at the airport bus stop.
The travel was about 40 minutes. The bus sent me off at the outlet east gate.
The outlet has 2 parts. First is an indoor which is air conditioned.
And an outdoor which many brands' outlet stores are here.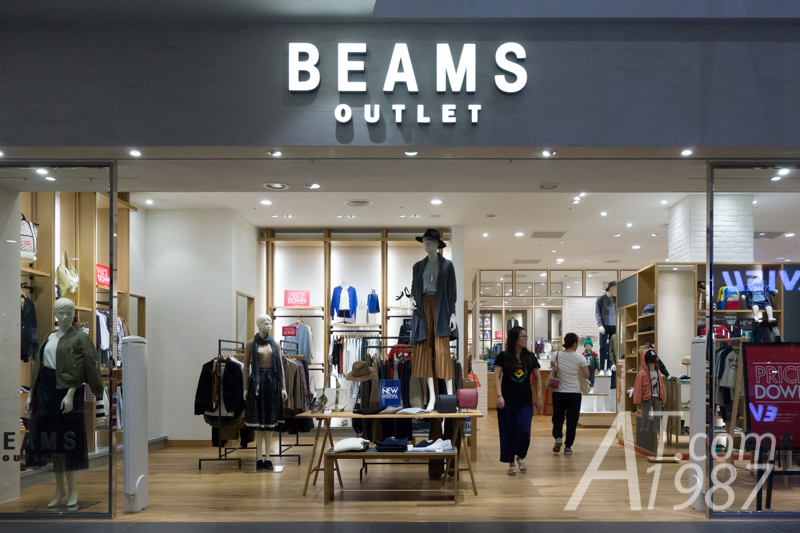 The reason I went to here was to visit BEAMS Outlet. Because BEAMS products sold in my country are very expensive. This store sold the old season products with 30% – 70% discounted.
For Adidas and Nike fans, you will be happy to see their outlet stores here.
For Onitsuka Tiger fans, it shared the shelves with Asics outlet. I wasn't excite since there were no Nippon Made series there.
As foreigners, I could request tax refund for the goods I bought here. I asked the shopkeeper for tax refund and bring the documents I got to the outlet information for further process.
I found my favorite green tea cafe from Japan Nana's Green Tea by chance. So I stopped by to buy a drink.
I bought a simple cold matcha which I thought it wasn't as good as the one I drank in Japan.
I left the outlet by bus and went back to Taipei Main Station to go to the next place.
Next time I will write about going to Taipei 101 the highest tower in Taiwan. Please look forward to it.