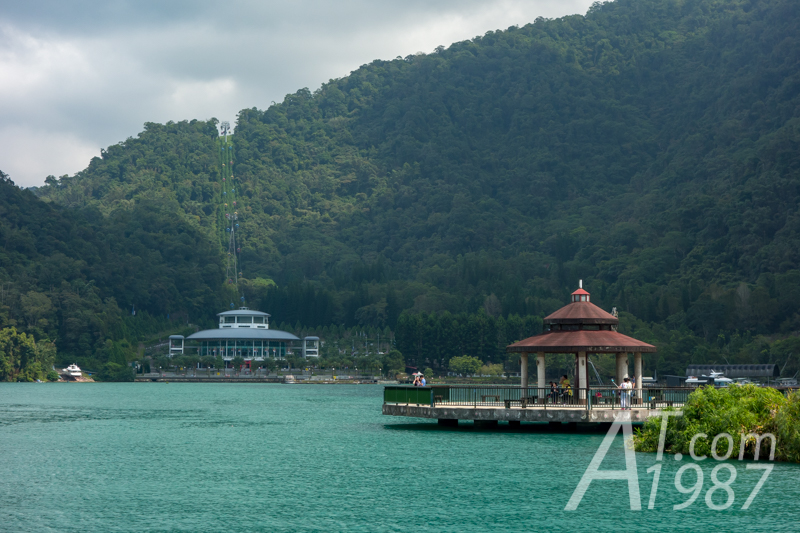 After we finished looking around Xuanguang Temple. We took the shuttle boat to Ita Thao Pier for going to Sun Moon Lake Ropeway.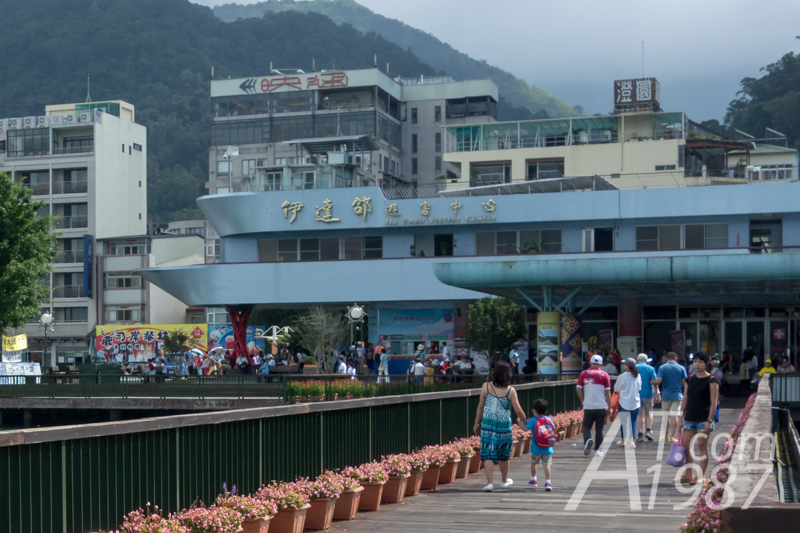 When the boat arrived the pier. Ita Thao Visitor Center which is the most unique building in this area was on our view.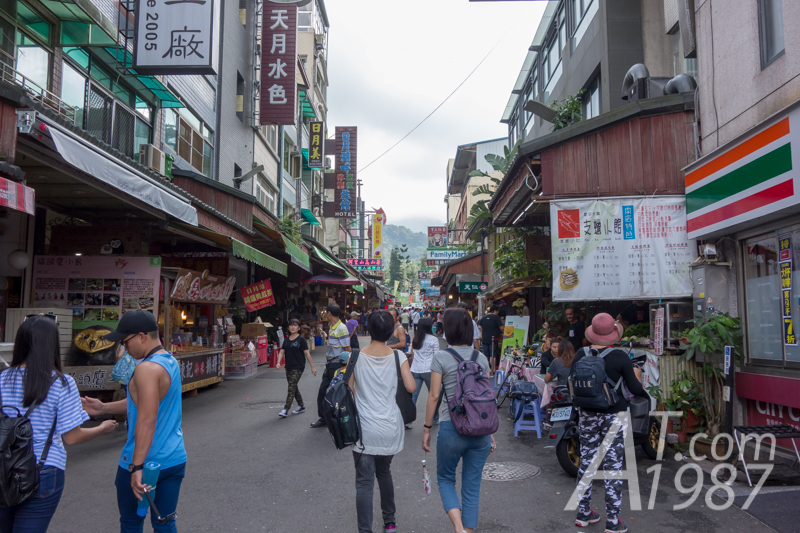 We walked to Yiyang Street to find a place to have eat since we arrived at the lunch time.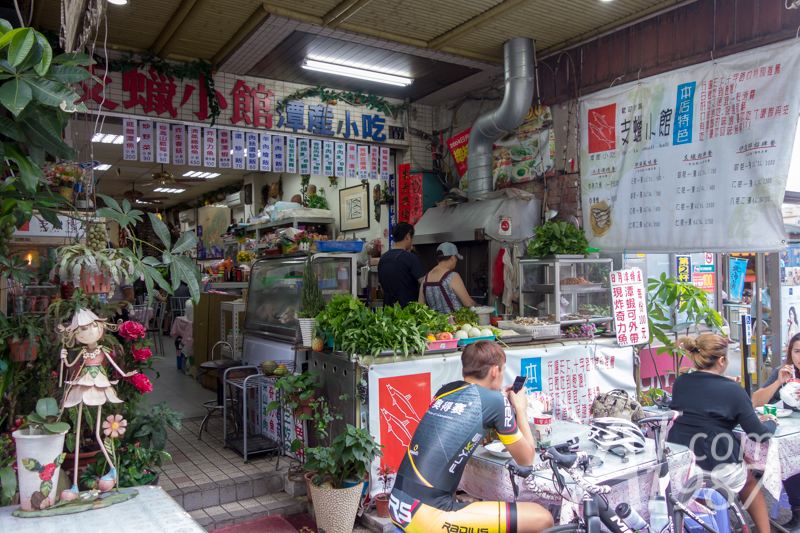 I didn't do any research about the restaurants here. So when we found Zhi-La Small Hall which their foods looked delicious. We decided to have lunch here. This restaurant is famous for this area tradition Chinese food.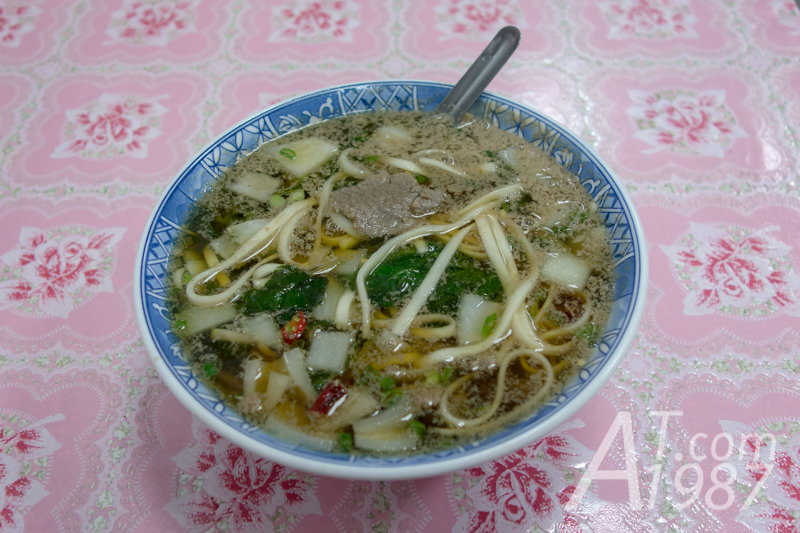 I ordered a spicy beef noodle soup which was the beef noodle in clear soup. The soup had sliced onion and red chili. Its overall taste was normal but I really like the noodle which gave me the similar feeling of Udon noodle.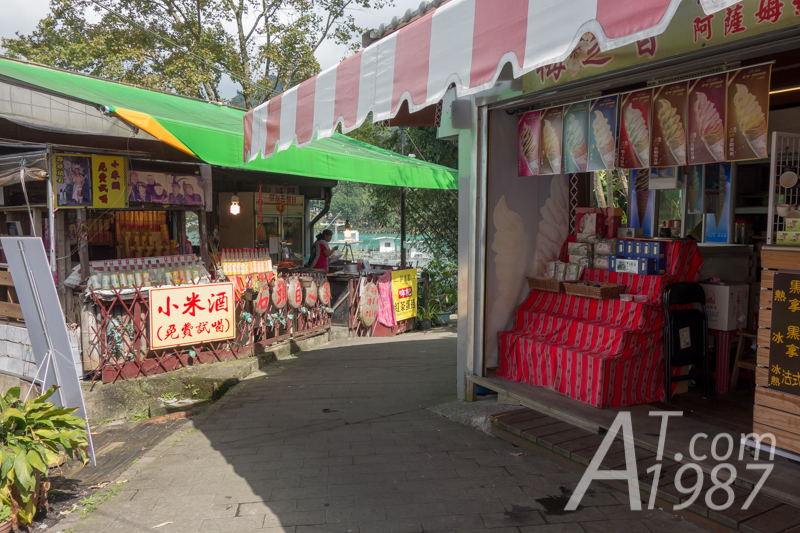 After lunch I walked to the ropeway station through  Ita Thao Lakeside Trail which is 1 kilometer long.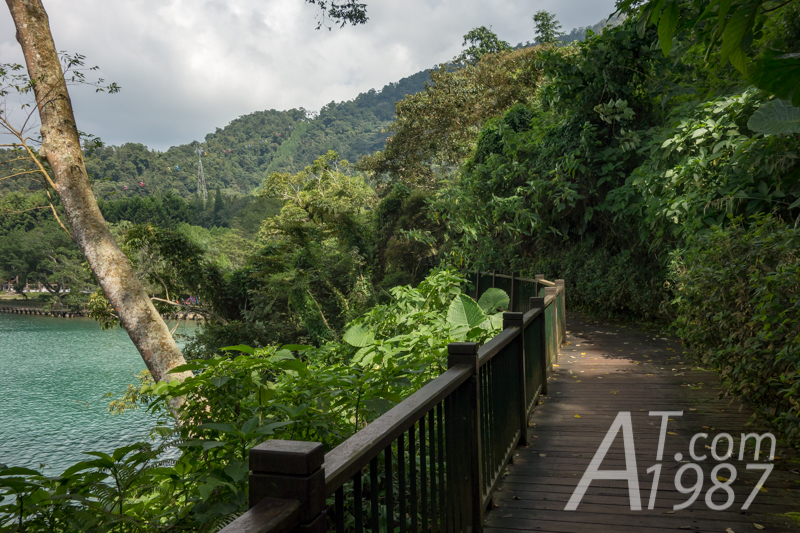 Most of the trail is wooden walk that goes through between the lake and forest. There is a warning about insects and snakes at the beginning of the trail.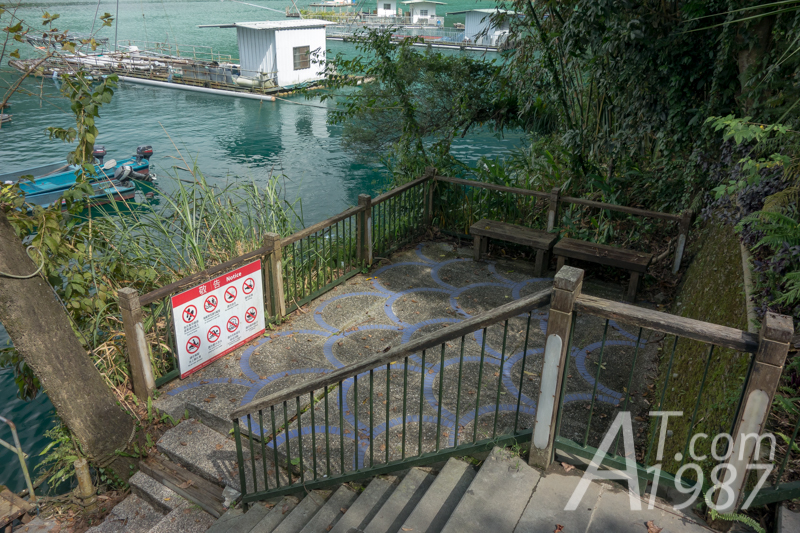 There are several scenic view point along the trail which you can rest and see the view of the lake along the way.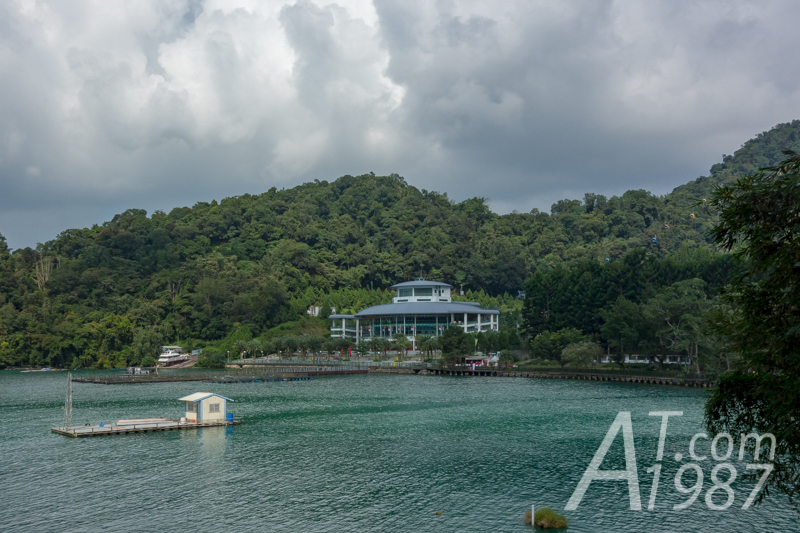 You can see this beautiful view like this.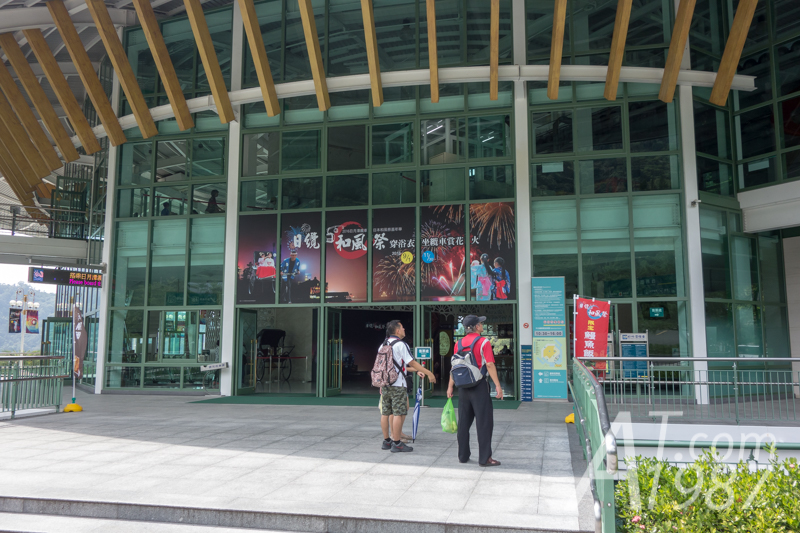 I walked for about 20 minutes to Sun Moon Lake Ropeway Station.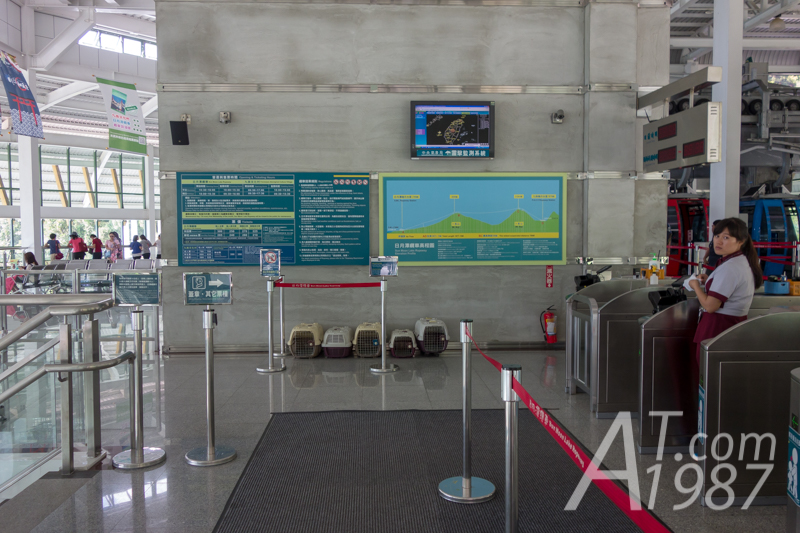 A platform is on the second floor where you can show the Sun Moon Lake Pass to get on a cable car.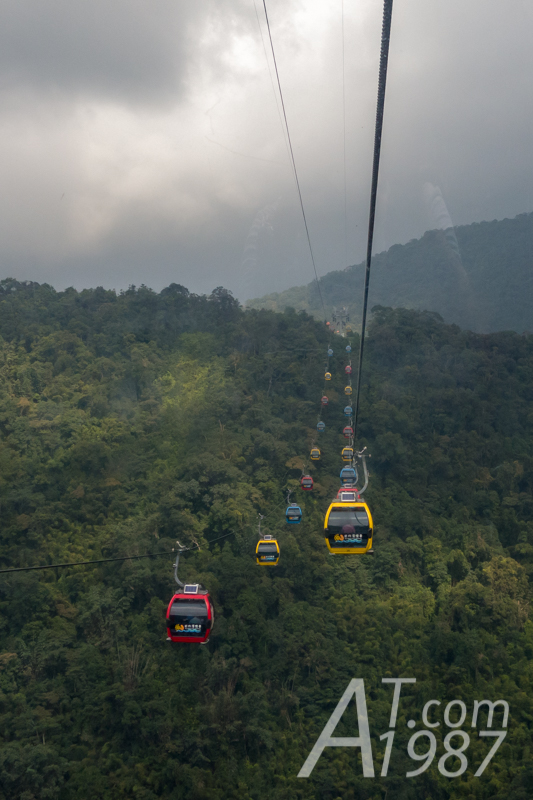 This is my second time to get on a cable car. (The first time is the one in Hakone.) I think it's more frighten this time since I was the only one in the car.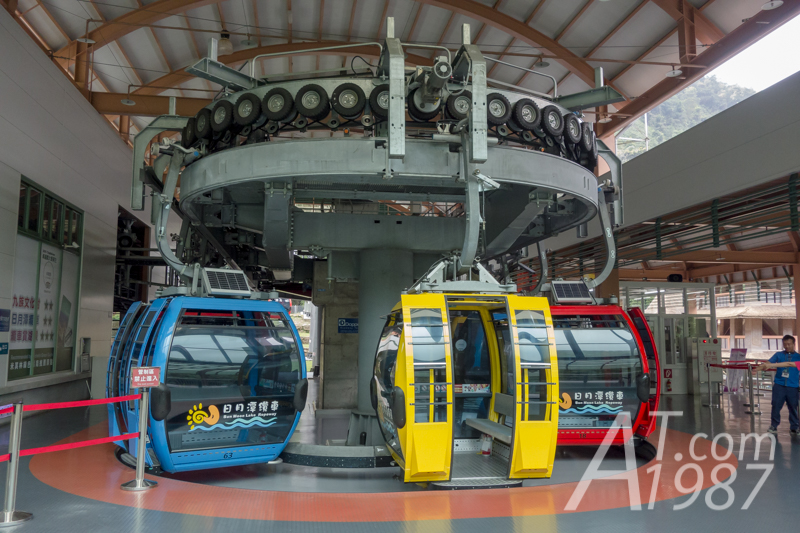 It took about 10 minutes to go to Formosan Aboriginal Culture Village Station.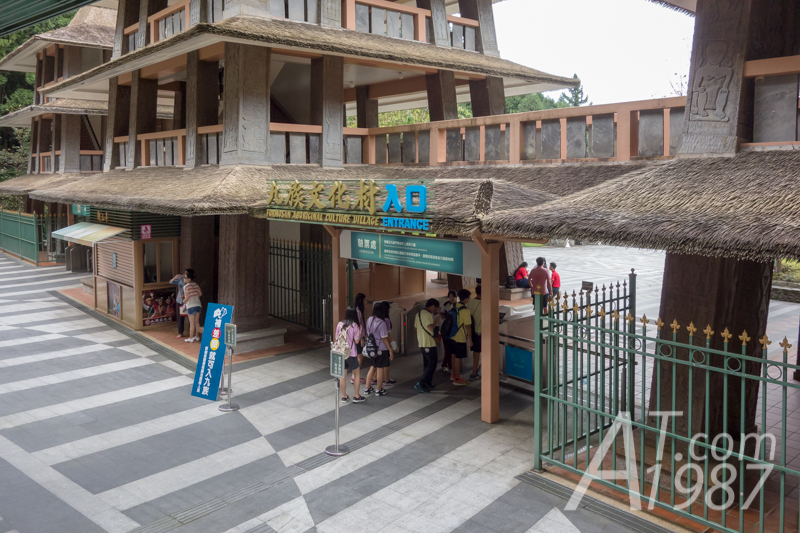 Formosan Aboriginal Culture Village is Taiwanese native tribes themed amusement park. Too bad we didn't have much time to go inside.
There were food shops, souvenir shops and the rest place under the platform.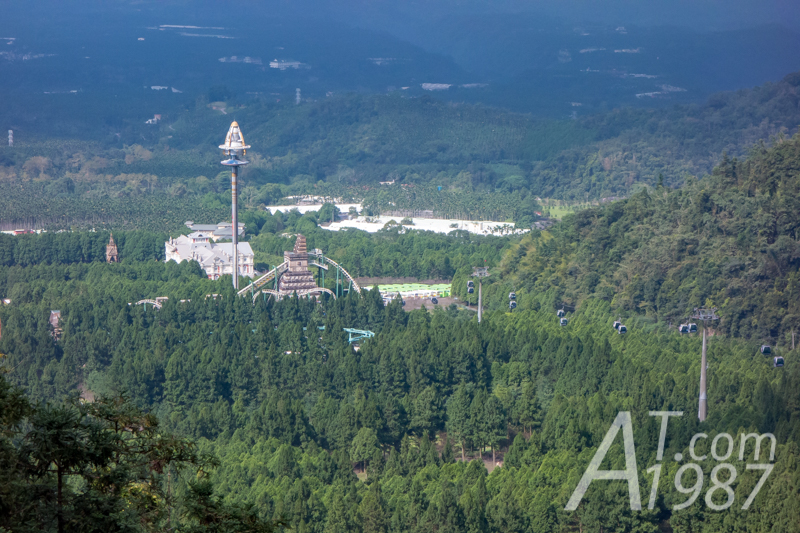 We had some rest here for a while before got on the cable car back to Sun Moon Lake Station. We can see the view of theme park and lake from above.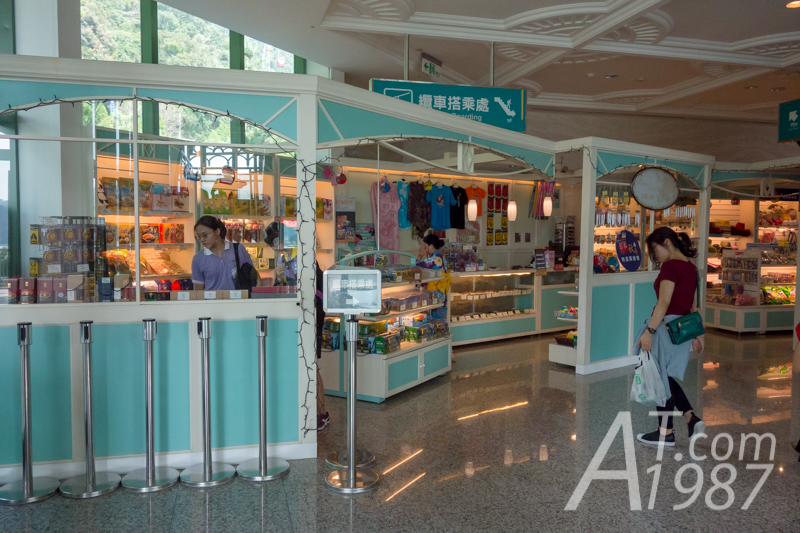 You can also see another souvenir store under Sun Moon Lake Station platform. I only had a look on it.
At first we wanted to go to Wenwu Temple. However with a little time we had. We decided to wait for the shuttle boat to go back to Shueishe Pier and waited for the bus back to Taichung Station at Visitor Center.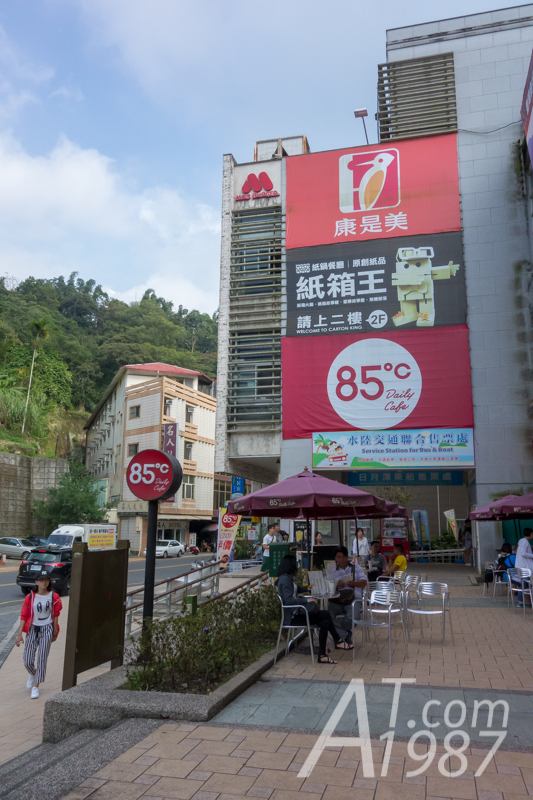 For those who want to go to Sun Moon Lake within one day by High Speed Train. I think you should wait the bus at Visitor Center earlier than the bus you want to get on. Because the bus you want may be full before you can get on.
In my opinion Sun Moon Lake is very interesting place to visit and has many activities to do such as temple visit, eating, nature, theme park, etc. However if you want to enjoy it to the fullest, it's better to stay overnight here than have a one day trip like me.
Next time I will write about returning to Taipei for having a dinner at Italian restaurant. Please look forward to it.