Finally my Taiwan trip blog is now on the last post which I went to Taoyuan International Airport to take a return flight to my home.
After the last post, I returned to the hotel for getting my luggage. Then I went to Taipei Bus West Station Terminal A where is near Taipei Main Station to get on the bus to the airport.
You may wonder why I didn't take MRT Taoyuan Airport Line to the airport. The reason is it wasn't available when I visited Taiwan. Although I saw the station building. The line hadn't finished yet.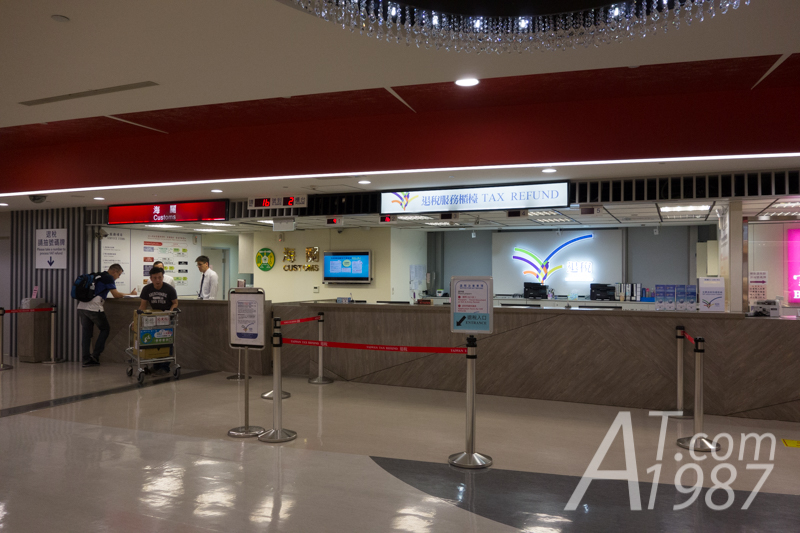 The travel took me about an hour. The first thing I did when I arrived at the airport is to do the tax refund at the counter on the 2nd floor. The process wasn't long since there weren't any people at the time I visited.
I found Sunny Hills To Go when I finished my tax refund. Luckily they sold their famous honey cake which I brought one back to my home.
Then I went to the 3rd floor to check in at a check-in kiosk and checked my luggage at EVA Air counter.
Hello Kitty fans don't forget to spare some time to visit Hello Kitty check-in kiosk. It's very cute. You can also see EVA Air exclusive goods and amenities used on Hello Kitty flight here.
For those who want to buy exclusive goods, I recommended to make orders through EVA Air website beforehand and make a payment on the flight. I think it's hard to buy the goods on the
There were a food court and several duty free shops in the departure zone. I didn't have anythings to buy so I went directly to the gate.
There was a small Taiwan postal exhibition at C7 where I was going to board the plane. I like this idea since you can enjoy the exhibition while waiting for the boarding time.
Then it's a time to board the plane.