I write this post because I want to keep track who I voted for this year of AKB48 General Election.
Watanabe Mayu – Team A
This is the most AKB48 member I care about. She is the first member who I remember her face due to her twin-tails hair. This make her unique from other members when I watch AKB48 performance in many years of NHK Kouhaku Uta Kassen.
Last year she won the second place. Hope this year she will win the first.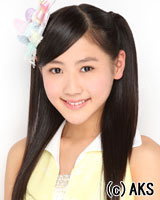 Nishino Miki – Team KKS

I see many of people who I follow their Twitter are the fan of 48 group's trainee. Because the trainee rarely join the mainstream media. (Except HKT48's trainee.) You have to see their performance in the theater. So I know nothing about them.
When I go to the trip in Japan. I understand why that people like them very much. I also like them especially Mikichan who I was impressed by her performance when I was in Japan. I research more about her when I come to Thailand. It seems that many fan give her nickname "Mayuyu's twin" due to her face is looked alike Mayu.
Hirata Hina – Team KKS / Team K
She is another trainee that I was impressed by her performance. She is also the first trainee I know before I went to the trip. In fact I was impressed by many trainees but I has only 3 vote codes. So I can't vote more.
For those who bought Sayonara Crawl single and haven't decided who you want to vote. Today at 3 PM Japanese time is your last chance. Don't forget to vote for your favorite member. For those who want to know more about my trip in Japan. Please visit this link.