I didn't check the Rorona no Atelier news for a long time. Last time I checked it on the first week of May for reserved the Premium Box. Now GUST is revealing the cover for Premium Box version of this game. (I can't find the high quality picture so I used the picture from Play-Asia instead.)
GUST also revealed the cover for the original soundtrack and visual art book. The visual book is only come with the combo set sold by GUST Shop in Japan.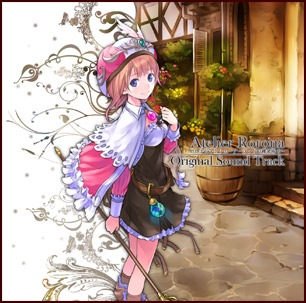 There are music samples from the original soundtrack CD too, You can listen to them through this link.
Rorona no Atelier has 2 version. Normal and Premium Box. Premium Box version come with the crystal paper weight.
For people who reserved the game will get the mini poster book for both version. People who reserved it at Sofmap will get additional phone card. People who reserved it at Amazon Japan will get the discount.
GUST Shop also offer many combo set which the game is sold with the soundtrack CD visual art book and score book. The sets are available while supplies last. Some combo sets are already sold out at the time I wrote this entry. People who buy more than 3000 Yen will get the clear file too.
The game will be released on 25th June. For people who don't know about this game. Here's the promotion video.
For people who are outside of Japan. You can get the both version of the game from Play-Asia and soundtrack CD from CD JAPAN.
More info