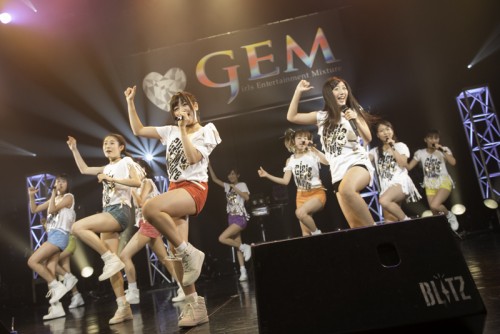 On the third day of my trip. I went to watch GEM's 2nd anniversary concert at Asakasa BLITZ.
In May the Avex's idol group SUPER☆GiRLS and its sister group iDOL Street opened the crowd funding project for their summer single PV through CROWD. Slightly after Yumemiru Adolescence opened theirs.
I also support this project and got the on set photos set that I am going to show it.