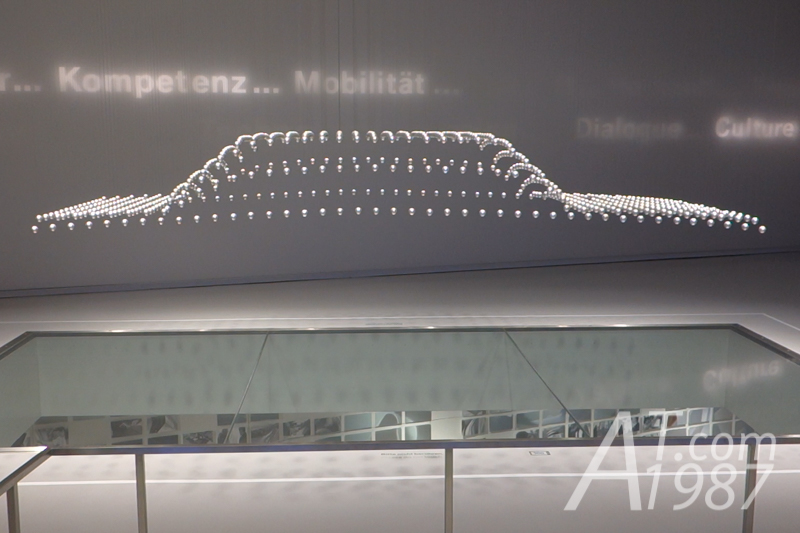 When entering Museum Platz from the entry where is on the left side of ticket counter, you will see the Insipiration room which is the part of House of Design permanent exhibition. There are hanging balls which can transfrom to several shapes like the flow of ideas.
From the first room, the path will bring you to the basement floor of Museum Platz where you will see the permanent exhibition. It is devided into several houses:
House of Design – tells the process of BMW vehicle design. There is a treasury room where company's important vehicles are kept.
House of the Company – tells the history of company.
House of the Motorcycle – exhibits the bike from the past to the current models.
House of Technology – shows the company technology such as engines, construction and aerodynamic in wind tunnel.
House of Motor Sport – tells the story of BMW in motor sport.
House of Brand – exhibit BMW advertisements from the past.
House of the Series – tells the story of BMW car series.
Other than permanent and temporary exhibition, I was lucky enough to see BMW Art Cars | How a vision became reality. It is the special exhibition that brought 7 cars from total 14 cars of BMW Art Car project to the museum with the story of the project and each cars design.
Usually the museum shows 1 car from the Art Car collection in the permanent exhibition. No. 17 Art Car which created by Jeff Koons from BMW M3 GT2 was shown at the time I visited.
The additional Art Car shown in the exhibition included "Big Four" which are the first 4 Art Cars created by Alexander Calder, Frank Stella, Roy Lichtenstein and Andy Warhol.
Another 2 Art Cars shown here are the latest Art Car #18 by Cao Fei and Art Car #19 by John Baldessari.
There is M1 Café Bar in Museum Foyer for those who need food or beverage. (I didn't visit it.)
BMW Museum Shop sells souvenirs and toys. I think the exclusive goods sold here are not worth to buy and some goods have already been sold at BMW showroom in my country. At first I want to buy the book of BMW i – VISIONARY MOBILITY exhibition but its price is 49.99 Euro and it is very large book. So I didn't buy it.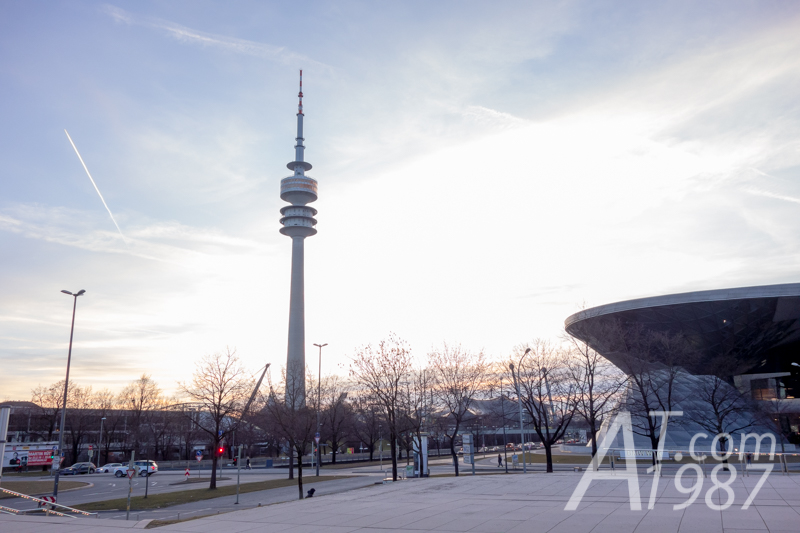 Outside began to dark when I left the musuem.
I think the exhibitions in BMW Museum are very interesting. Especially the permanent exhibition that you need to spare a lot of time to see it. Car lovers or Bimmer fans shouldn't miss to visit it.
Next time I will write about having lunch at Zum Franziskaner. Please look forward to it.