I began the worship by lighting 3 incenses at Fore Hall.
Then I told my name, my address, my birth date and request the blessing from gods in main hall and put 1 incense in the first censer.
Next I went to the platform of main hall to ask for blessing and put an another incense in the censer here.
I walked to the rear hall by using the path on the right. Don't walk to path on the left.
I asked the blessing from the gods in the rear hall and put the last incense here. The worship was finished.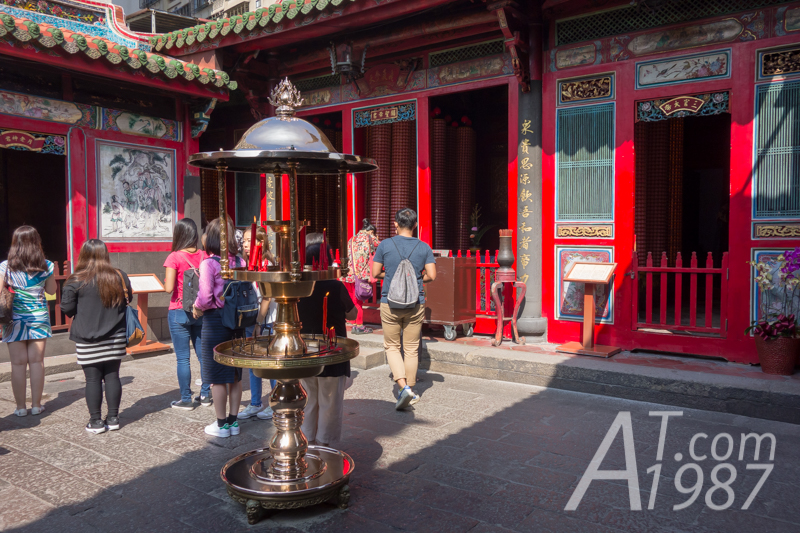 I have learnt during writing this post that there are other ways to do the worship here. They are depend on what kind of the blessing you want such as study or love. Since I didn't do any researches about this. I didn't know about this at that time.
I followed the path which circles around the main hall to return to the fore hall.
There is the shop selling amulets and charms near the exit. Its amulets and charms are look like Japanese one than Chinese one.
One problems when buying charms is a language barrier. The temple solved it by having this translation sheet in English. I was also surprise to see the translation in Thai.
I stopped by Bangka Park for taking a few photos on the way back to the metro station. Then I went to my next destination.
Next time I will write about having sushi at Taipei Fish Market. Please look forward to it.