Marstallmuseum is located in Cavaliers' Building's riding stable in the south of the palace.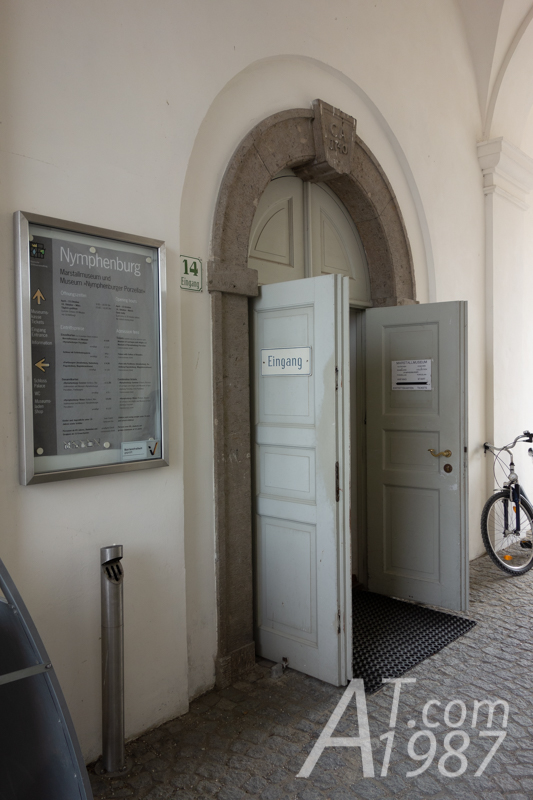 You can buy the ticket to the museum at the entry gate if you haven't bought them from the palace ticket counter.
Marstallmuseum is the museum that features more than 40 coaches, sleighs and riding accoutrements. The interesting one is Coronation Coach of Emperor Karl VII which is decorated in French Rococo style.
The second floor of Marstallmuseum is the place of Museum of Nymphenburg Porcelain. It features a collection of Nymphenburg procelain which is the one of the city famous items.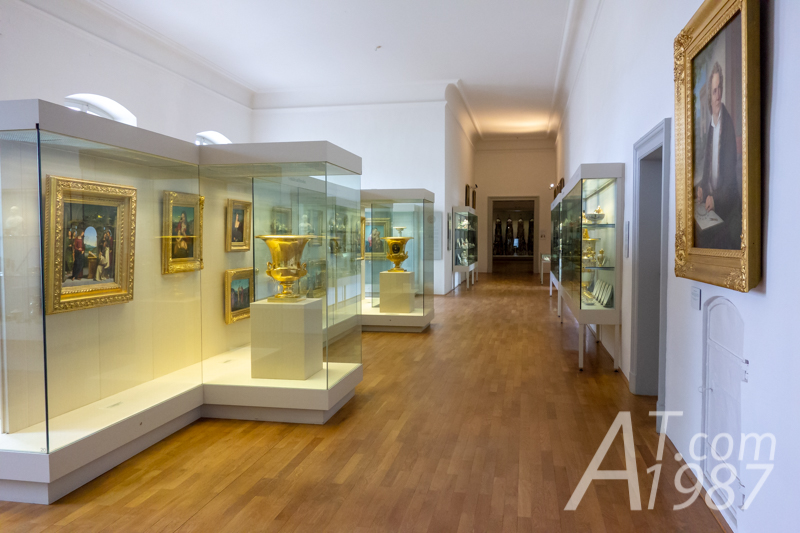 This collection was found by Albert Bäuml who rented the porcelain factory found by Max III Joseph to make the artistic porcelain moulds from it.
We return to the first floor of the palace to get our bags from its locker room and looked around its souvenir shop. It sells normal items which are usually found in the souvenir shop and the expensive Nymphenburg porcelain.
I bought only the palace guide book which costed 6 Euro. I think it is worth the price and good to be the souvenir. Since the book was published in many language. Be careful when you buy it.
In the next post, I will write about my Munich Residence visit in Munich old town. Please look forward to it.